Meet the Carverse Team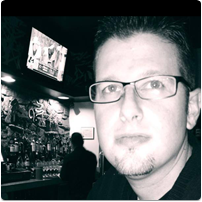 David Bethune
CarVerse CEO
David Bethune was hooked on the automotive enthusiast lifestyle at an early age. With the engineering background of his family, David was always encouraged to tinker on anything mechanical he could get his hands on. In the early 90's, he became entrenched in the local Southern California car culture, spending many late nights at the street races, and when not at school, working hard to pay for his next automotive upgrade. Studying Business Finance in College, David's passion for the automotive world only grew with each passing year. Attending and participating in various automotive events only fueled his thirst for all things automotive, and through the development of friends and colleagues that share similar interests, his love for the automotive lifestyle is forever solidified. Because of David's love for modified cars, a few of his favorite examples that he would love to have in his stable are the Veilside Fortune Mazda RX7, the R34 Nissan Skyline GT-R V-spec II, with the ultimate car being the Koenigsegg Agera R.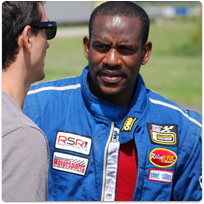 Deji Abraham
CarVerse CTO
Deji is the CTO/chief engineer/nerd/web guru at Carverse. He comes from a background of computer science and has been building websites since 1997. On any given day you can find him coding and architecting new features on the Carverse site. If he's not on the computer, Deji can usually be found competing in a 91 Nissan 240SX at 24 Hours of Lemons (Team Abe Froman Racing) or autocrossing his 1993 Toyota MR2 turbo. So far he's won first place for two seasons and placed second for one season of autocross with the New York BMW Car Club of America. Deji drives a 93 MR2 turbo on the track as well as autocross. As a daily driver he also has a 2005 E46 M3. He'd love to get his hands on a 1995 to 2001 Acura NSX as well as a Ferrari 458 Italia.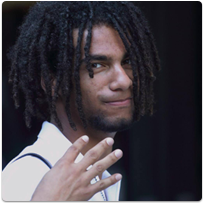 Kyiv Derevko
Photo Master
Kyiv is the resident CarVerse keeper of photographic records. Entrenched in the automotive community at a young age, he began shooting cars with his Nikon D3000 DSLR camera, which he eventually upgraded to the Nikon D5200 and a diverse arsenal of lenses to suit any occasion. His Photoshop wizardry is unsurpassed, but like a master sensei, it took years and arduous training and discipline to develop. His love for cars is unquenchable, only matched for his love of getting the perfect shot, against the perfect background, with the perfect lighting. In the quest of photographic perfection, he has shot some of the best examples of automotive machinery the world has ever seen, ranging from your everyday Honda, all the way up to the elusive Pagani Zonda.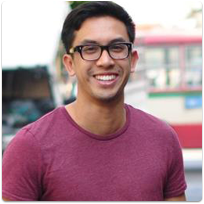 Matthew Sitachitt
CarVerse Editor
Matthew Sitachitt is an automotive enthusiast just like you, and has always been since the dawn of his existence or possibly shortly after. Matt grew up in the Southern California area and has resided in both San Diego, and Orange County while attending the UC Irvine.
Matt's first car that caught his interest was a green four-door MK3 Volkswagen Golf. To Matt, it's not about the horsepower, the speed or even the sports car-like styling. What Matt looks for in a car is practicality, personality, perkiness, and a companion.
At the moment, Matt has his eyes on the new Audi S3 sedan. Audi's famous Quattro All-wheel drive system, an upgraded turbocharged 2.0-liter unit and six-speed DSG gearbox are the perfect attributes for a car to have in order to drive up to the local mountains for a ski weekend or a hiking adventure.
Being part of the CarVerse Team is pretty much a dream come true. He always wanted to be the guy who would be writing editorials about his favorite cars, and now that dream has come true.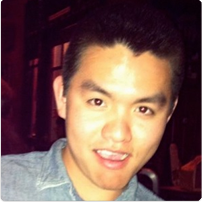 Huy Tran
CarVerse Editor
Huy Tran is an automotive enthusiast who resides in sunny Southern California. Huy's passion for the automotive industry stemmed from his fascination with the iconic Toyota Supra growing up. Coming from an economics background, Huy enjoys the optimal balance of agility and performance mixed with comfort and practicality.
When asked what he enjoys most about the automotive world, Huy shows great enthusiasm for performance, design and creativity within the industry. While he is an avid Porsche fanatic, some of his favorite cars include the Nissan Skyline GT-R, the Audi RS4 and the Mercedes CLS.
On his free time, you can catch Huy at your local craft brewery, or out on a run.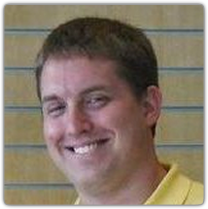 Tim Supples
CarVerse Editor
Tim is a proper piston head, having loved cars since his teenage days not just for their form, but their function. Import, domestic, or high-end pasta rocket, Tim finds something interesting and unique about any car that he crosses. When not turning a wrench on his own turbo fun-toy, Tim can usually be found drooling over some new piece of technology or wondering if he needs another monitor on his desk.
© Copyright 2014 CarVerse all rights reserved.