Verde Mantis Lamborghini Huracan on ADV05
Monday, October 20th, 2014
The Lamborghini Huracan is already a loud and attention seeking car from the factory. It sports a 5.2-liter V10 pumping out a raucous 600hp with all-wheel drive that allows insane acceleration figures. Sixty mph from a standstill takes a scant 2.5 seconds with a quarter mile hitting in only 10.4 seconds at 135mph. However, even with all the attention the performance of the car receives, some owners want to go a bit further as shown with this electric green Huracan registered in Kuwait.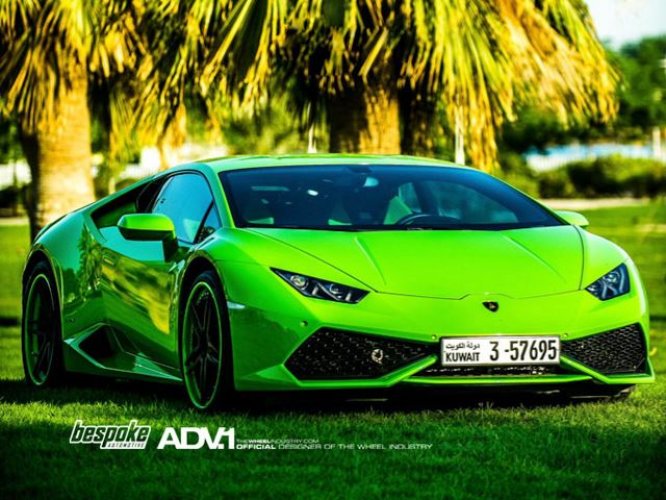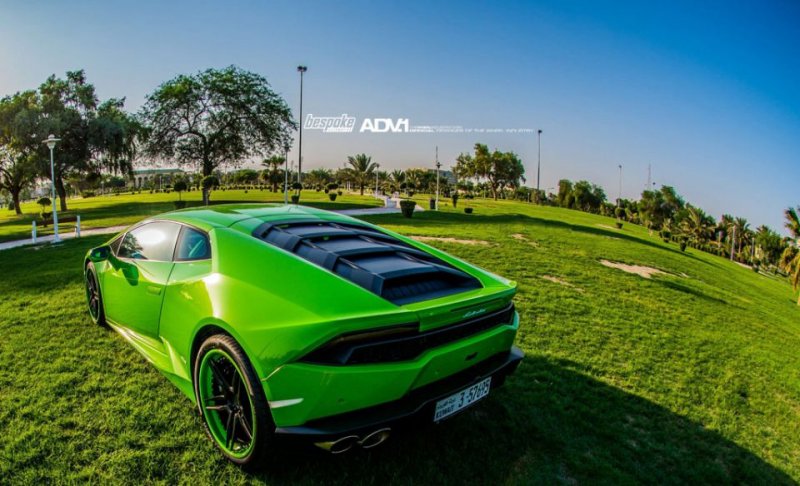 The hue this bull sports is officially called Verdi Mantis, the brightest of the colors the manufacturer currently has in its swatch samples. Lamborghinis of late have often been seen in bright colors like this, and the Huracan continues the tradition looking great in it. This owner also threw a set of ADV.1 ADV05 Track Spec CSs in matte black with matching Verdi Mantis lip, sized perfect for this car in 20x9 front and 20x11 in the rear.
The car looks like an angry frog ready to leap off in a green blur, which sounds like a bad thing but really it is a good look for the car. Anyone who buys a supercar knows they will be the focus of attention whenever driven in public, so why not go all out? This owner sure did, and we are glad he did.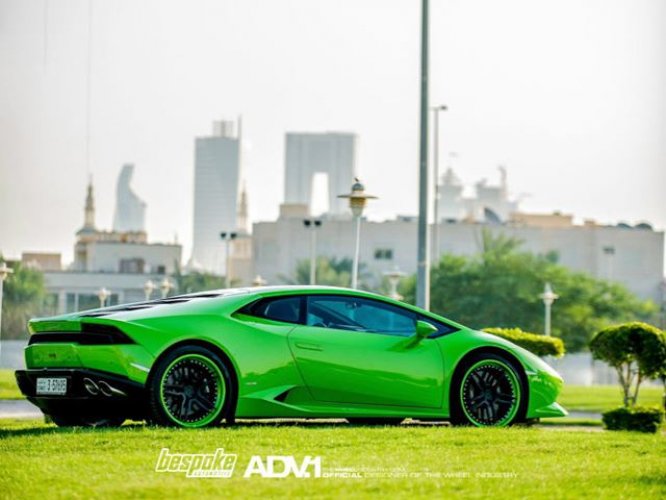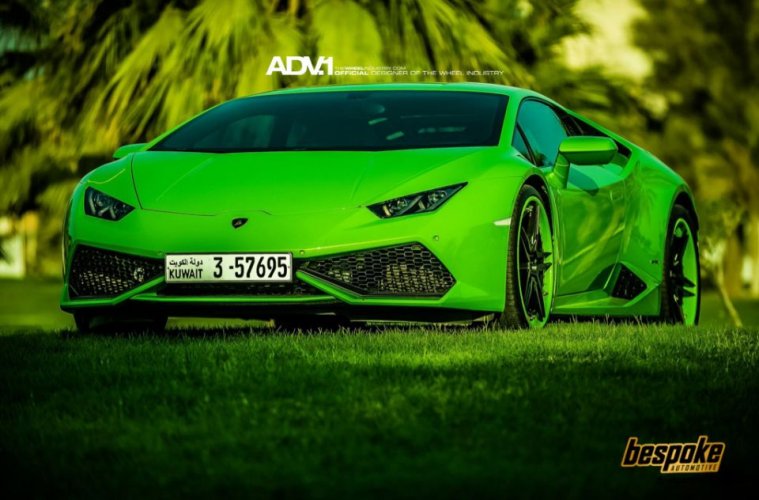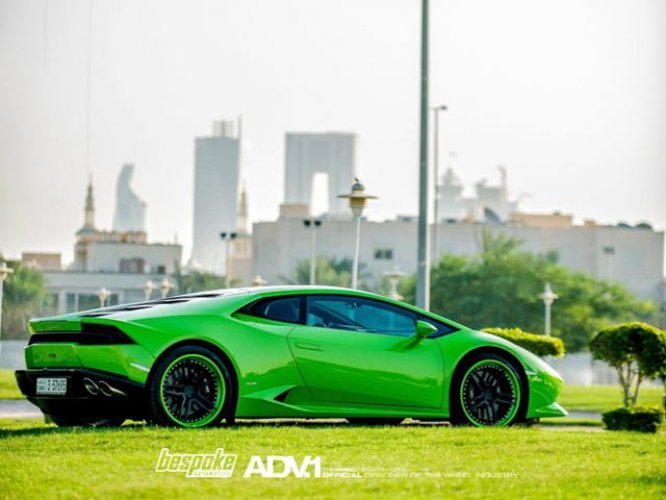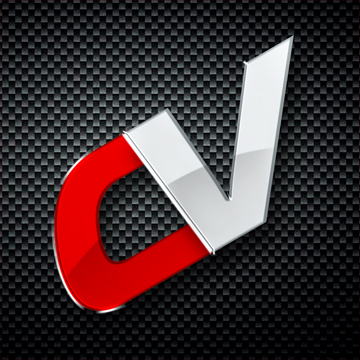 By: Ryan Virgil
Must Reads