Toyota Autonomous and Pedestrian Safety Technology
Saturday, October 12th, 2013
Toyota has been working on the development autonomous vehicles for quite sometime. Toyota has been cautious in revealing information about their autonomous technology because it had suffered setbacks with its unintended acceleration claims a few years back. Toyota is working harder than ever to improve their safety image.
Earlier this year at CES, Toyota showcased a Lexus Advanced Safety Research Vehicle. The LS featured high definition cameras that can spot obstacles and objects up to 150 meters away. A 360 degree camera placed on top of the vehicle is able to spot objects up to 70 meters away in all directions. Together these cameras work with an inertial sensor and GPS antenna to determine the location and setting of the vehicle using acceleration, GPS and angle data. After extensive testing Toyota is finally showcasing what we can expect from them by mid-decade.
The first new system known as Automated Highway Driving Assist (ADHA) uses adaptive cruise control and Lane Trace Control. The adaptive cruise control wirelessly communicates with other vehicles sharing data, such as speed, acceleration, and deceleration to adjust speed accordingly and ensuring that the vehicle is a safe enough distance away from the vehicle ahead of it and to optimize fuel economy. Lane Trace Control uses cameras and radar to keep the vehicle in its lane by controlling steering, brake force, and driving torque.
Toyota is also debuting its Pre-collision System (PCS) which uses both steering and brake force to prevent collisions. There are four steps to Toyota's Pre-collison system. If the vehicle senses an imminent collision the vehicle will give the driver a visual alert, if a collision is possible there is an audio alert, if the collision becomes likely to occur pre-collision braking assists the vehicle in braking, and if a collision is extremely likely the vehicle will stop itself. If the system determines that braking alone cannot prevent a collision the vehicle will steer itself away from the object.
Autonomous driving is on our horizon and coming sooner than anyone had expected. Expect Toyota to start rolling out its autonomous tech by mid-decade.
Sources: MotorAuthority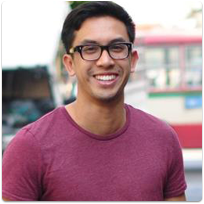 By: Matthew Sitachitt
Must Reads