Top 5 Greatest Ferrari's...Ever
Monday, May 22nd, 2017
Picking the greatest Ferrari is an impossible task. Each one represented the current pinnacle of automotive performance (except the Mondial, of course), and christening five as the greatest of the greatest is sure to draw the ire of Tifosi everywhere. But this list represents the opinion of one humble automotive journalist. This is my list and it is by no means the automotive gospel. If you disagree, feel free comment.
Ferrari Enzo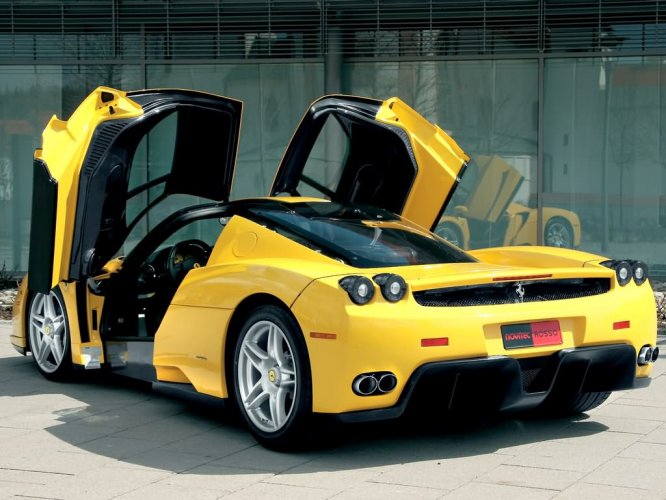 When the Enzo was unleashed in 2003, it was the most advanced, most powerful, and most coveted car ever to emerge from Maranello. It had a carbon fiber body, active aerodynamics, ceramic brakes, a 660-hp V12, and an F1 derived sequential gearbox that could execute shifts in 150 milliseconds. It took just 3.6 seconds to reach 60 mph, and the top speed was a dizzying 218 mph. This was the fastest road car that Ferrari had ever produced, and its nearest competitors, the Porsche Carrera GT and the Mercedes SLR, couldn't touch it. But you could not just buy one, you had to be Invited by the factory, and that increased the allure even more.
The Ferrari Enzo was much more than a rich mans poser-mobile. It brought F1 performance to the street, and that helped to start the whole 'hypercar' segment that we enjoy today.
Ferrari F40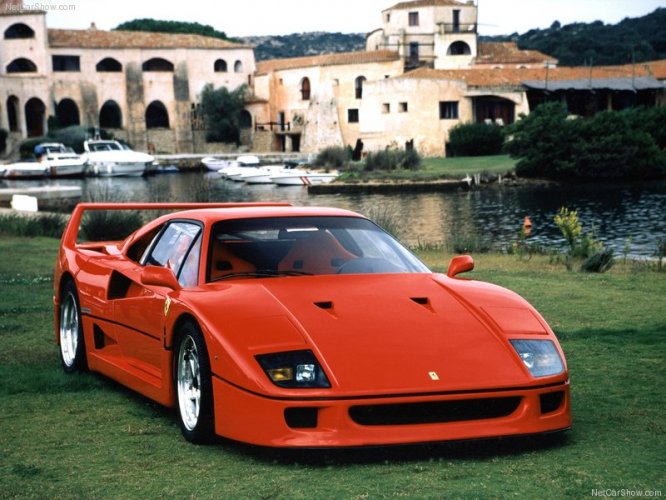 The predecessor to the Enzo was the legendary Ferrari F40. This barely-legal street car was brimming with racing tech like a carbon fiber body, massive brakes, and no interior trim whatsoever. The twin-turbo V8 pumped out 478-hp, and that was enough to launch the F40 to 60 mph in 3.9 seconds, then onto a top speed of 202 mph. At the time, this was the fastest...and coolest production car on the planet.
Ferrari F430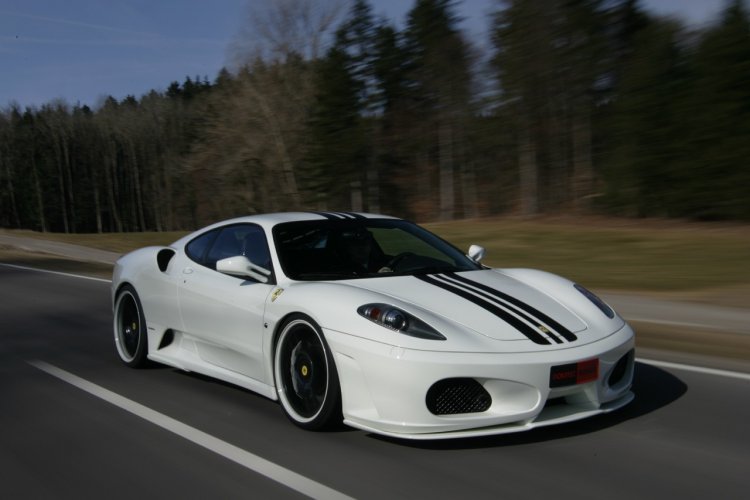 Yes, dear Tifosi, the F430 is one of the 5 Greatest Ferrari's. But not because of its technical merits, or its design (this was definitely the Fat Man Special). This prancing horse made the list because of its staggering sales numbers. Estimates suggest that around 17,499 variations of the F430 were made between 2004-2009, making it the best-selling Ferrari of all time. It might not be very pretty, but it is significant.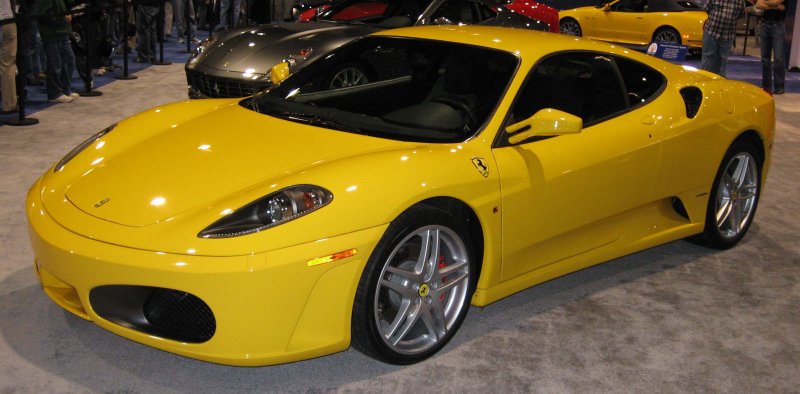 Fiat Dino Spider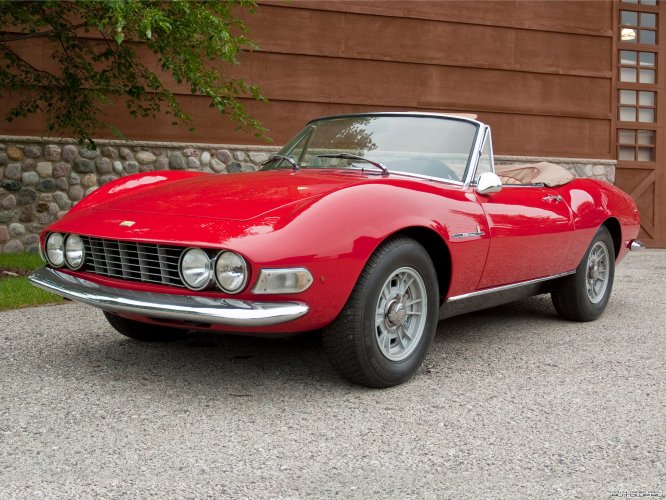 Now this is sure to ruffle some feathers. The 1967-1972 Fiat Dino Spider was developed by Ferrari, for its financial partner Fiat. The Spider's body was designed by Pininfarina, and the V6 engine was designed by Enzo's son Dino. At first, the car was built by Fiat, but later versions were nailed together in Maranello. Just 1,159 160-hp 2.0L Spiders were made, and an additional 424 Spider's received a 180-hp 2.4L V6. Most Trifosi deny this car as a bastard corporate love-child, but just look at those gorgeous lines. If you glue a prancing horse emblem to the hood, nobody would know the difference.
Ferrari 166 S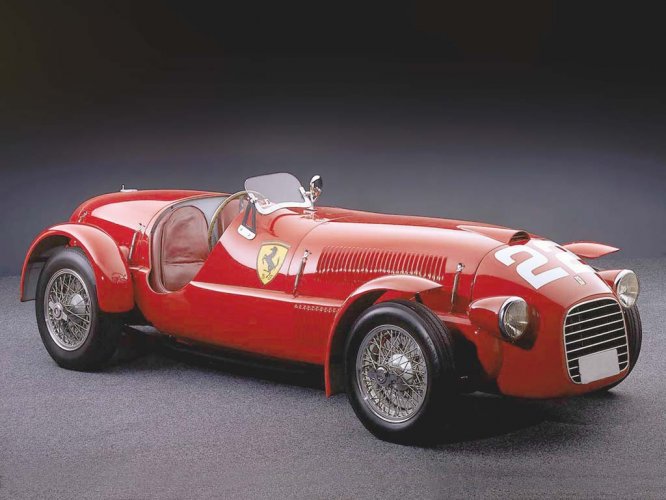 This boys and girls, is Genesis Chapter 1, Verse 1. During the war, Allied bombing had destroyed Enzo Ferrari's race car building enterprise. But he clawed his way back, launching the feisty 166 in 1948. The little roadster had a strong tube frame, wrapped in lightweight bodywork that was designed by Carrozzeria Touring of Milan. Under the hood was a 2.0L V12 that produced 140-hp, and an intoxicating exhaust note. A handful were made between 1948-1953, and many of those took the checkered flag at races like: the 1948 / 1949 Millie Migilia, 1949 24 hours of Le Mans, and 1949 Spa 24 hours. This little car helped cement Enzo's race car building reputation, which then spawned the sports car company that we love today. That's why Ferrari number 1, is the number 1 Greatest Ferrari Ever Made.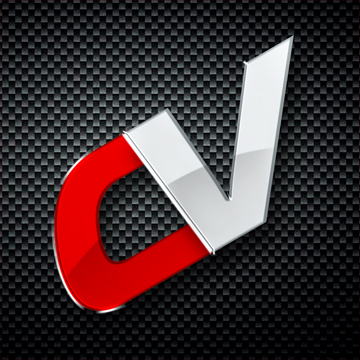 By: Teddy Field
Must Reads