Subaru Sets Major Goals For 2020
Friday, May 9th, 2014
Subaru is still a relatively small auto manufacture, they are known for producing reliable and safe all-wheel drive vehicles. Let's not forget that Subaru has a "bad-boy side" with their high performance WRX STI and their BR-Z coupe. For Subaru, this is not enough, they have their eyes set on the big leagues and have the determination to grow. By the end of the decade some serious changes will be coming to Subaru.
Subaru has codenamed their plan as "Prominence 2020", their goal is to enhance the Subaru brand and build a strong business structure. Subaru wants to become the number one brand in regards to safety, and they have shown their dedication towards safety with their Eyesight systems and Symmetrical all-wheel drive systems. Subaru also wants to create a more distinctive design and improve the overall environmental performance of their vehicles.
By 2020, Subaru wants to reduce costs up to twenty percent. To do this, they plan to develop a modular architecture like that of Volkswagen, Volvo and Toyota. The new platform will underpin most vehicles in their range from the Impreza to the Outback.
On the SUV front, Subaru is hard at work developing a new replacement for the discontinued Tribeca SUV. The second generation Tribeca will be more mainstream and become a true seven seater. Expect Subaru to debut the Tribeca sometime between 2016 and 2020.
Lastly, Subaru is expected to make major changes to its engine lineup with the addition of direct-injection technologies, utilize plug-un hybrid technology from Toyota, and eventually introduce cylinder deactivation and lean combustion cycles by 2020.
Subaru has some major goals to accomplish. Not only do they want to increase sales, they want to improve their overall image and move upmarket to potentially compete with Volvo or even Audi. Subaru already offers superior products, and it is exciting to see their determination to offer more and something better.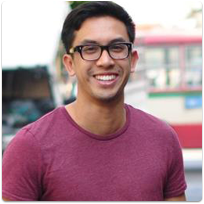 By: Matthew Sitachitt
Must Reads