Official Images of the BMW 2-Series
Thursday, October 24th, 2013
BMW is expected to unveil the 2-Series coupe tomorrow. However, official images of the 1-Series replacement have surfaced. The images were leaked by an enthusiast website and have made its rounds around the web today.
The 2-Series in the images is the top end M235i. Powering the M235i will be BMW's turbocharged 3.0-liter producing 320 horsepower, which is 20 more than the stock 3.0-liter turbo. The coupe should weigh in around 3,240 pounds and reach 60 mph in about 4.8 seconds. Both a six-speed manual and 8-speed automatic will be available.
Even though it isn't a full bred M vehicle, the M235i features a M body kit, black grilles, and M labeled interior items.
Several other engines are expected to be offered with the 2-Series, including three diesels and one gasoline. The one gasoline engine is BMW's smaller output turbocharged 2.0-liter found in the base 320i. In the States it is expected that we only get the 220i and M235i.
More details about the BMW 2-Series should be revealed tomorrow, stay tuned.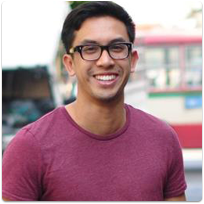 By: Matthew Sitachitt
Must Reads