Official: 2015 Mercedes Benz S-Class Coupe Arrives In Style
Tuesday, February 11th, 2014
The Mercedes Benz S-Class coupe has made its internet debut today, and the vehicle is just gorgeous. According to Mercedes, they have bridged modern and avant-garde design.
The coupe features classic rear-wheel drive proportions while still injecting modern Mercedes design cues like the large three dimensional grille and fluid side lines that sweep across the vehicle. The production S-Class coupe appears almost identical to the concept version which features a host of new gadgets to make tech junkies weep with envy.
We already know that the S-Class coupe rides on a modified version of the S-Class sedan's platform. Mercedes Benz will offer the two-door S550 4Matic at launch, and it will feature the biturbo 4.7-liter V8 that produces 449 horsepower and 516 pound feet of torque.
The S-Class Coupe will also offer a host of advanced features that are not yet offered on any other Mercedes Benz models. For instance, the front LED headlamps are available with 47 Swarovski crystals to help disperse LED light. To improve driving dynamics, Mercedes Benz has designed a system known as Active Curve Tilting. The system is able to detect imminent curves up to 49 feet away and has the ability to tilt the S-Class coupe 2.5 degrees into the turn, mimicking the movements of a motorcycle to improve handling.
Expect the S550 4Matic coupe to go on sale during the fall of 2014 commanding a six figure price tag.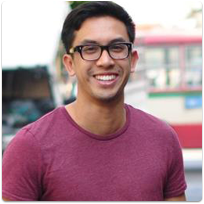 By: Matthew Sitachitt
Videos
Must Reads