Midas' Golden BMW 5-Series on Limited Edition Vossen VLE-1
Thursday, October 8th, 2015
This shining example of a BMW 5-Series is a great canvas for Vossen Wheels to showcase their new VLE-1 limited edition wheels. Normally the 5-Series is stealthy cruiser and in factory form they can vanish into a traffic jam not to be seen again. While some other brands choose to have wild lines, bulges, and vents that stick out amongst the crowd. However, this BMW has a chromed gold exterior that looks like it was touched by the hand of Midas. So shiny you can see a perfect reflection of the world that gazes its way and helping it to stand out like a lit up billboard on Vegas Boulevard.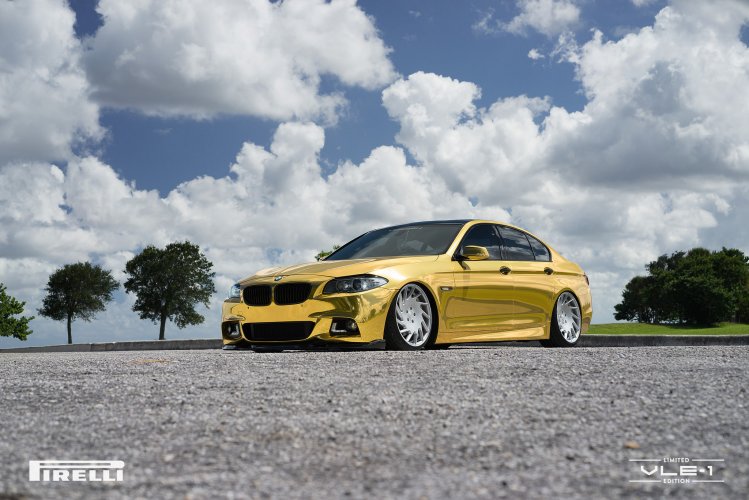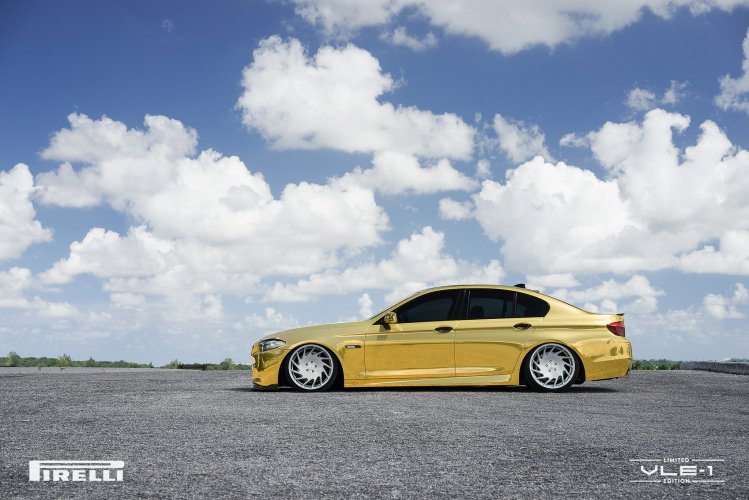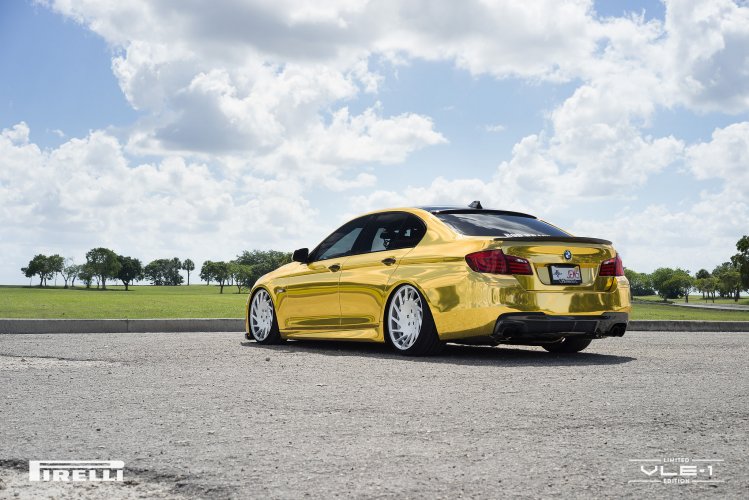 With gold being a sign of wealth and exclusivity, it was the perfect frame to the VLE-1 wheels which are limited to a mere 400 copies and sell for (possibly) more than their weight in gold. Rumor has it they are selling for around $40,000 a set! Even at that high of a price you can guaranty these rims will sell as Vossen is a highly regarded brand.
Should you wish to order a set, you can have any diameter rim as long as it is 20 inches. Moreover, for the buy-in price you get to choose from either Gloss Graphite or Metallic Silver. This loud 5-Series is wearing a set in the Metallic Silver that seems low key next to the gold however they complement each other quite well.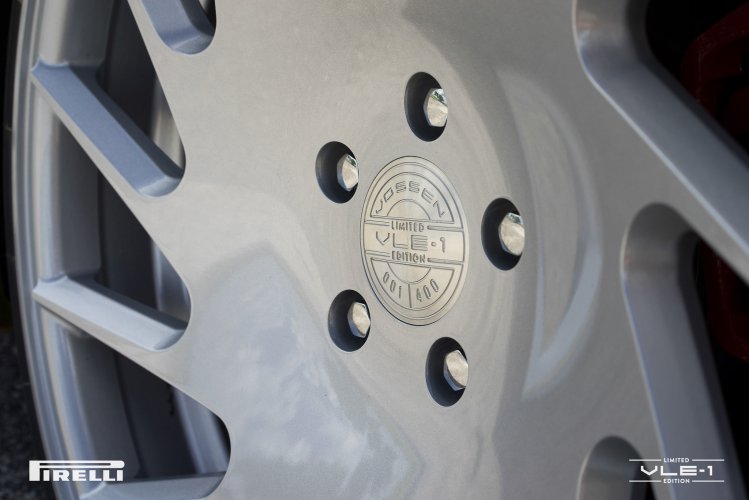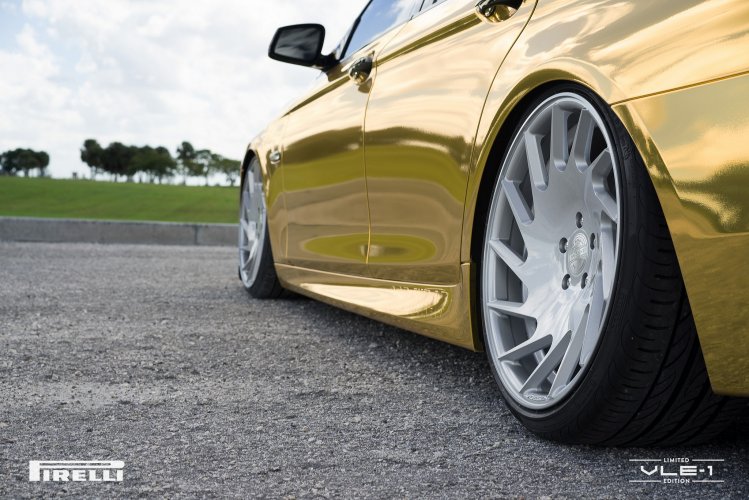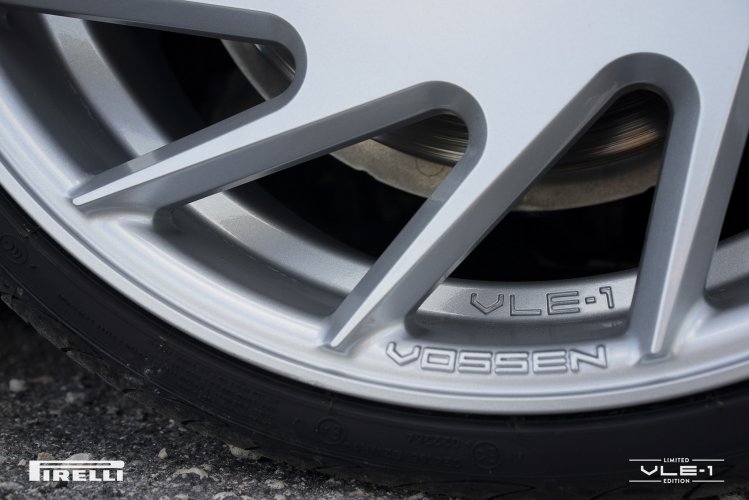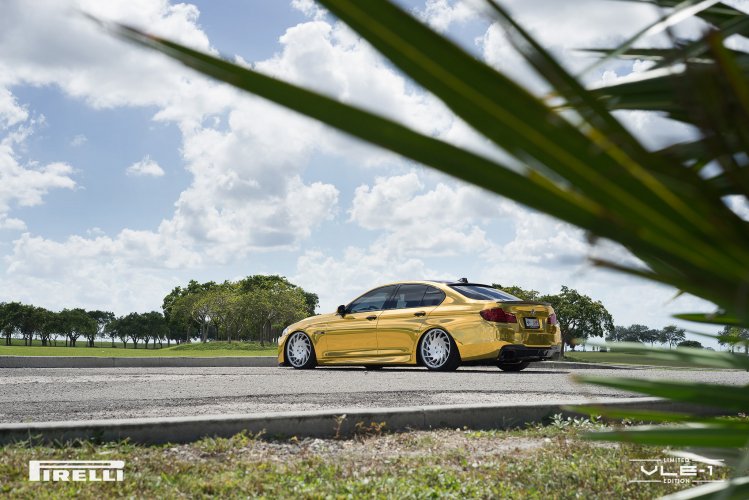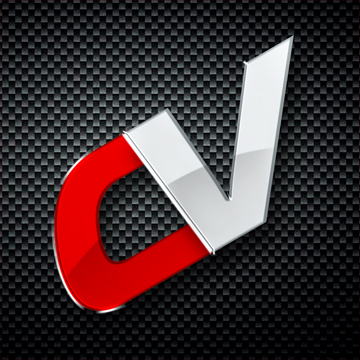 By: Ryan Virgil
Must Reads