Mercedes Benz G63 AMG 6X6 Off-Roader
Tuesday, October 1st, 2013
The Mercedes Benz G63 6X6 Off-roader is coming to life in limited production to the select few that can afford the hefty $513,000 price tag. The 6X6 off-roader is derived from the special edition G-Wagen produced for the Australian Armed Forces, however, this variant is fully equipped with a powerful AMG derived V8 and outfitted with every conceivable luxury options, such as leather stitched doors and alcantara seats.
The 6X6 G63 is powered Mercedes own 5.5 liter twin-turbo V8 producing 536 Horsepower and 561 pound-feet of torque, which travels through a 7-speed automatic transmission. All this power helps the 7700-pound G63 6X6 achieve 60 mph in seven seconds and to reach a top speed for 100 mph.
The G63 6X6 gives you 37-inch off-road tires and 15.75 inches of ground clearance, which is over 6 inches greater than the standard G63 AMG. This allows the 6X6 to forge through 40 inches of water. The 6X6 also has five different differentials all electronically controlled to give it the best traction in any given condition. To ensure that the 6X6 has impressive driving dynamics the normal torque split is 30 to 40 to 30 percent from front to rear. Due to the extra weight Mercedes engineers outfitted the 6X6 with the standard 25.3-gallon fuel tank and added another 16.3-gallon auxiliary tank to offset the decrease in fuel economy. But lets face it, whoever purchases this vehicle is not concerned with fuel economy or their money.
Word is that Mercedes Benz will produce 20 to 30 units of the G63 6X6 every year, and sadly it will not be offered in the states. If an individual is looking to bullet proof their 6X6, Texas Armoring is developing an armored 6X6 which can withstand rounds from Ak-47s and M16s. The price tag for such an armored vehicle is $1.35 million.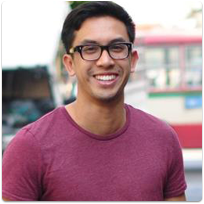 By: Matthew Sitachitt
Must Reads