Future Toyota Powertrain Overview
Sunday, October 13th, 2013
Toyota has not been a front runner in powertrain development these past few years. That soon will change within the Toyota lineup. Toyota is investing heavily in turbocharged engines, larger displacement Atkinson cycle engines, CVTs, fixed gear transmissions, and a host of hybrid and fuel cell tech.
Many German automakers as well as Ford have been using turbochargers to boost output of smaller engines to match its larger displacement siblings to improve fuel economy and match power outputs. It is expected that Toyota will release a turbocharged 2.0-liter 4 cylinder engine codenamed the NX 2.0T in an upcoming Lexus Crossover.
Toyota, however, is skeptical to whether or not turbocharging is the answer to future gasoline engines. Toyota believes consumers who purchase turbocharged engines are looking for more performance oriented vehicles rather than efficient vehicles.
Toyota is also set to release larger displacement engines running on the more efficient Atkinson cycle. This should deliver higher power gains while reducing fuel consumption. Toyota has applied the Atkinson cycle to many of its hybrid models.
A few months ago, Toyota released its new CVT transmission in the new 2014 Corolla. Toyota claims that many drivers think it is a great transmission, Toyota is expected replace many conventional automatics with their new CVT transmission in their small to midsize vehicles in the future. Toyota does not want to apply their CVT transmissions to larger vehicles due to the power and weight of the vehicles. CVT transmissions are not known to handle large amounts of torque.
As for hybrid technology, Many manufacturers are moving towards lithium-ion batteries in their hybrid or electric vehicles because lithium ion offers the same amount of energy in a 30 percent smaller package. However, Toyota is still testing lithium-ions for long term durability and reliability. Toyota chooses to uses Nickel-Metal Hydride batteries because they have proven to be reliable in their hybrid products.
Lastly, Toyota is still in the development stage of bringing to market a fuel cell sedan. Toyota is expected to debut a fuel cell sedan this year at the Tokyo Motor Show and is expected to go on sale in 2015. Production for this unnamed fuel cell vehicle should be between 5,000 to 10,000 units per year. Toyota believes when this fuel cell sedan comes to market cost of the vehicle should be around $50,000 to $100,000. Toyota claims by 2020, pricing of fuel cell vehicles should half and come within range of plug-in electric vehicles.
While other manufacturers have invested heavily into engine and alternate energy development and have brought them to market relatively quickly, Toyota remains mum about their new technology. To remain competitive in a changing market Toyota needs to bring these new developments to market sooner rather than later.
Sources: Autoweek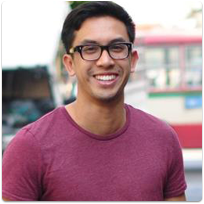 By: Matthew Sitachitt
Must Reads