Hudway Head Up Display: Free App
Friday, November 1st, 2013
A lot of us use our smartphones for everything these days, one function that a lot of us cannot live without is the GPS. Most of us are also familiar with various GPS applications such as Waze, Google Maps, and Apple Maps, and to use these applications on a daily basis, which help us get to where we need to go. However, juggling your smart phone may be a cumbersome experience while driving, but thanks to new app by the name of Hudway, we just might have a solution for this problem.
Hudway is a free application that turns your smart phone into head up display, and can be download from the iTunes store, while making its way to Android this coming February. All you need to do is input the directions into the Hudway app, place it atop your dashboard and BAM..the driving and destination information will be reflected against the windshield, right in your line of sight. You no longer have to pony up extra cash on an external GPS unit or purchase that snazzy heads-up display option on your next luxury car...Hudway has you covered.
Hudway designed the app for drivers and situations, especially for those who drive in low visibility conditions, and it ensures drivers keep their eyes on the road rather than fumbling around with their smart phone. That said, the Hudway app works best in low light conditions because in direct sunlight, directions projected by the phone display might be washed out against the windshield.
Download the Hudlight app right and reap the benefits of your own free head up display.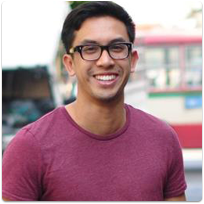 By: Matthew Sitachitt
Videos
Must Reads