Ferrari Introduces The LaFerrari FXX K In Abu Dhabi
Tuesday, October 20th, 2015
The Ferrari FXX K is the most powerful production Ferrari ever and definitely ranks as one of the top ten most powerful hypercars on this planet. Just this week, Ferrari debuted the LaFerrari FXX K at Abu Dhabi's Yas Marina racetrack, what better place than the oil rich and cash heavy region of the Middle-East.
To be clear, the Ferrari FXX K is a track-only hypercar and is the successor to the Enzo-based FXX, the 599XX and the 458 Challenge. In comparison to the standard LaFerrari model, the FXX K features generous improvements to make it the fastest and highest performing production Ferrari ever. It features aerodynamic enhancements which help it generate 30 to 50-percent more downforce. The naturally aspirated V12 and KERS based hybrid system have also been given a substantial boost to help the FXX K produce 1,021 horsepower or 71 more horsepower than the standard version.
To see more images from the historic event take a look at the gallery and videos attached below.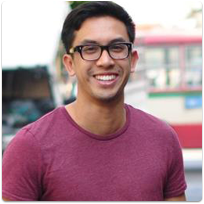 By: Matthew Sitachitt
Must Reads