Dreamy Ferrari 458 Spider on HRE P101s
Tuesday, November 10th, 2015
Ever since the Ferrari 458 was introduced in 2009, it has been an extremely popular car and remains that way to this day. The exterior of the car was unlike any of the previous Ferraris to come from Maranello, but it grew on people very quickly. It has 560hp worth of high revving V8 behind your ears, begging to have the volume turned up at every stoplight. The handling which has no faults and could tackle any road, anywhere, anytime. And best yet, it was the beginning of a new era where supercars had to get rid of their finicky unpolished behaviors and become something you could live with every day.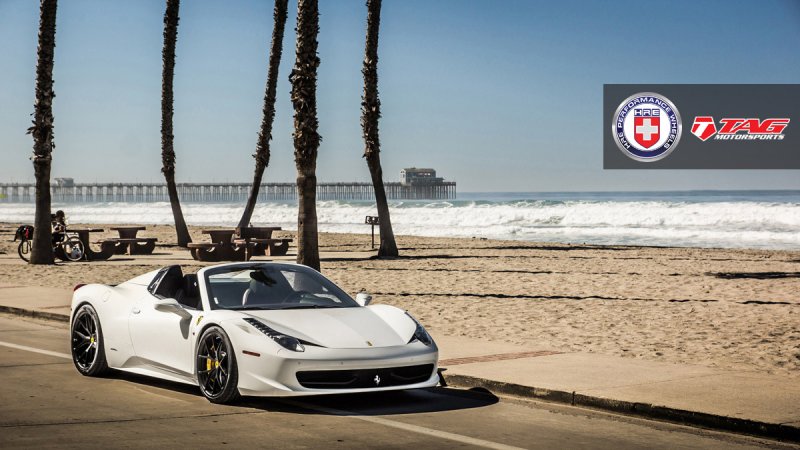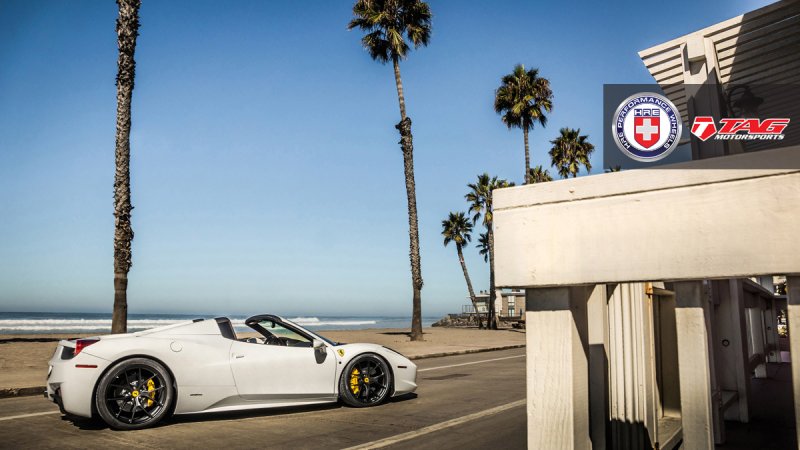 After releasing the initial Ferrari 458 Italia, everyone knew there would be additional variants to come not far behind. There are the always the expected higher performance versions, track models, and anniversary editions Ferrari brings of late. However, one model surely was the most highly anticipated variant, the one that has been done to so many of Ferrari cars before with great success.
That variant would be the 458 Spider with a removable top and complimentary upgraded the stereo by way of the additional howl from the V8 out back screaming throught he rev range. Everyone's anxiety ended when they rolled the production Ferrari 458 Spider out to the public, revealing how much more sexy she is with her top off, bearing it all for everyone to see.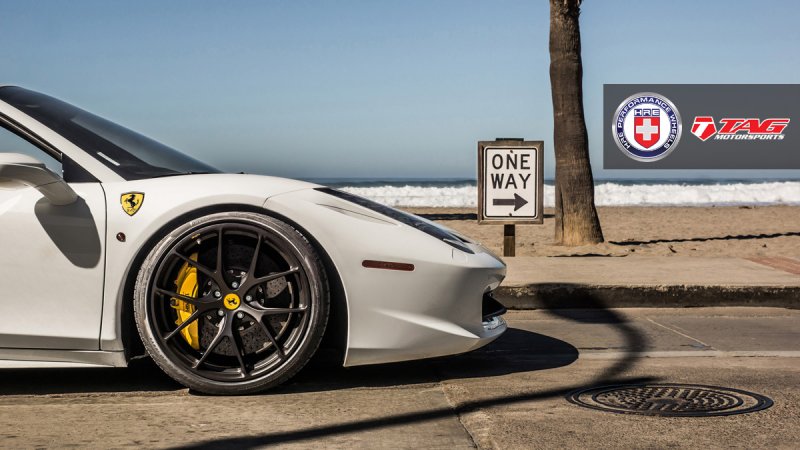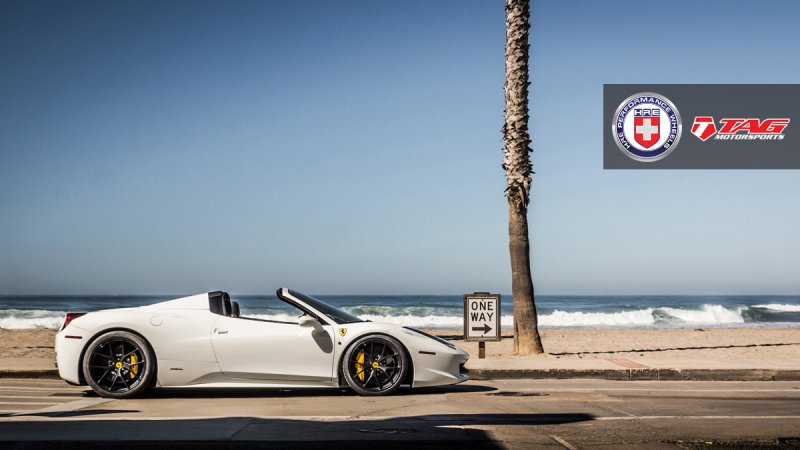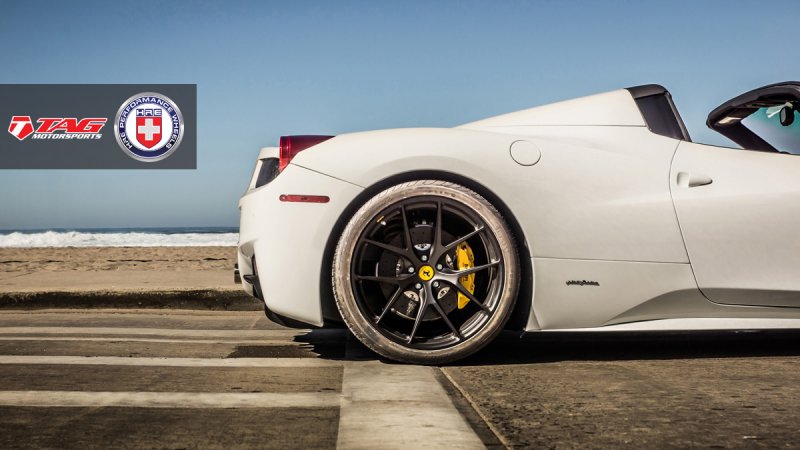 TAG Motorsports used the beauty of that car to bring us another polished Italian diamond once again with this super clean build of a Spider. Dressed in a beautiful white pearl that adds subtlety to the 458's futuristic and racy lines, it looks dressed up and ready to go out. By ditching the factory set of Ferrari wheels for a set of HRE P101 wheels in satin black finish, the sexy 458 Spider hurdles an aggressive staredown to onlookers as she flies by.
Making sure the car sit correctly in the arches, TAG installed a set of Novitec lowering springs, allowing the car to sit a bit over an inch lower. The combination of wheels and stance creates one stunning package, especially with the massive 355/25 Pirelli PZero tires sitting on big lipped HREs at the rear. This was definitely another winning combination from TAG, and we are anxious to see what they bring us next.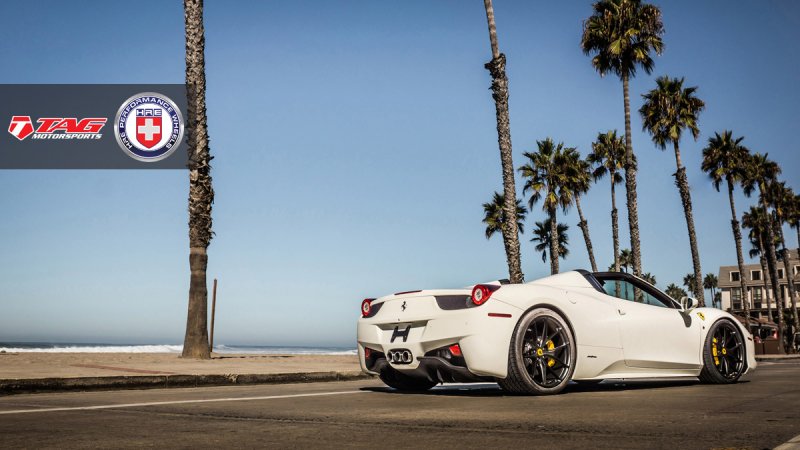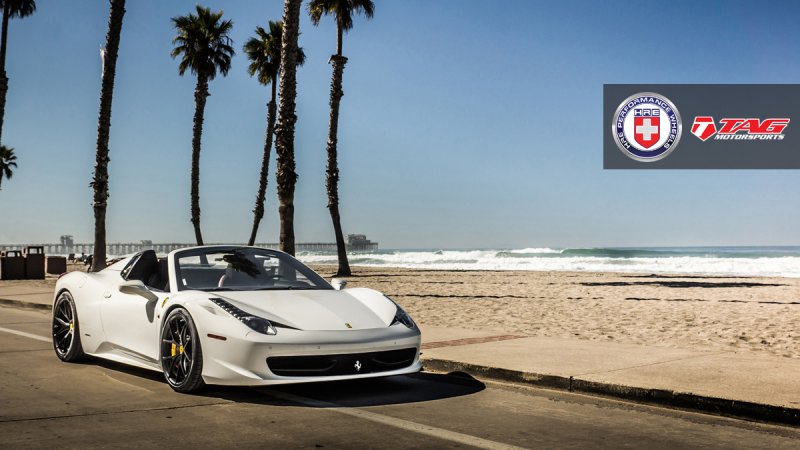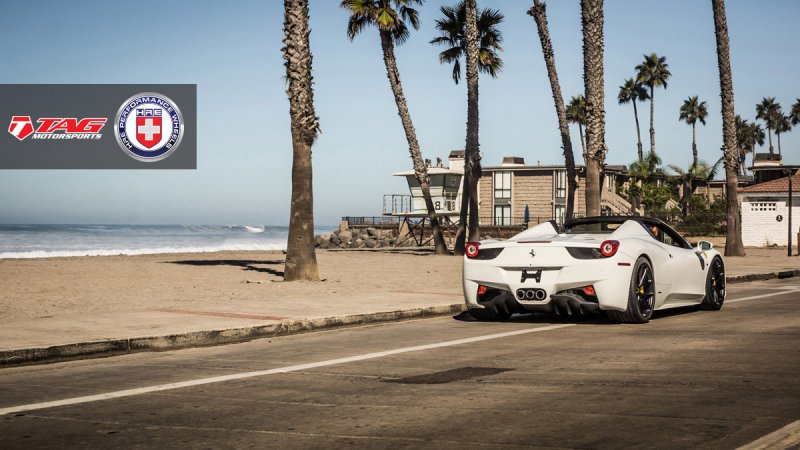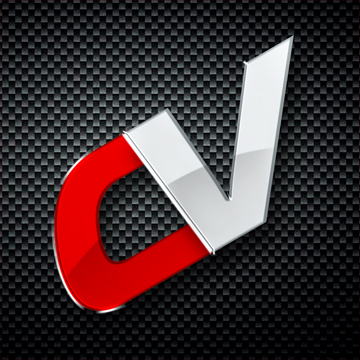 By: Ryan Virgil
Must Reads