CarVerse Epic Find of the Day: Lamborghini Aventador
Saturday, October 10th, 2015
This might not be the most outrageous Lamborghini Aventador we've featured, but it could be the most elegant. Its original color from Lamborghini's Sant'Agata factory is gloss black, which looks menacing on the LP700-4, but it wears a different color at the moment. It currently has a brushed gold wrap that doesn't scream for attention, but exudes class and sophistication. The roof has been left exposed to match its black wheels and air inlets.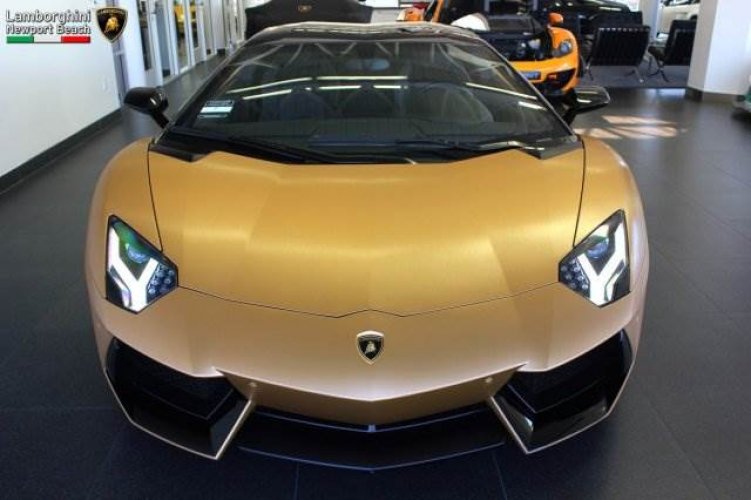 As with other Aventador's, it is powered by a 6.5-liter V12 that makes a mammoth 690hp and 510 lb-ft of torque. The sprint to 60 mph takes only 2.9 seconds, and it will eventually reach 217 mph! The power is sent to all four corners through a seven-speed transmission. Driving this raging bull is pure excitement that assaults nearly all the senses. The noise is exhilarating, and it shoots flames like a dragon.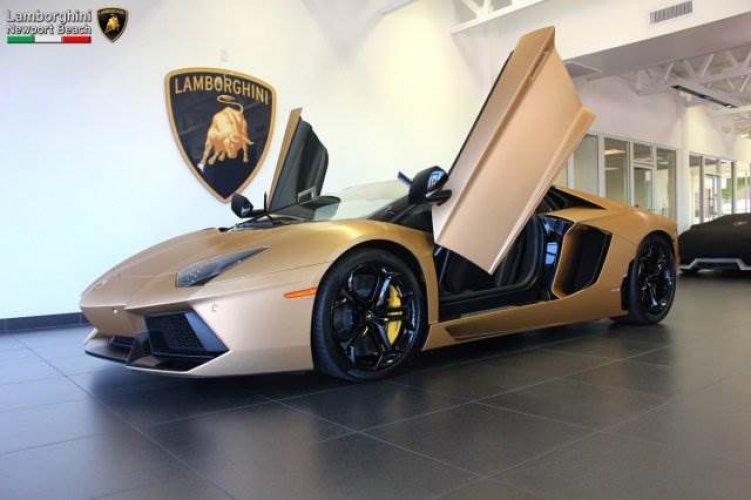 You can find this golden Aventador at Lamborghini of Newport Beach. Only 5,389 miles have been clocked on it since 2012. The asking price is $384,888. The Aventador is the it supercar on the market right now, and this one with its brushed golden wrap is cut above the rest.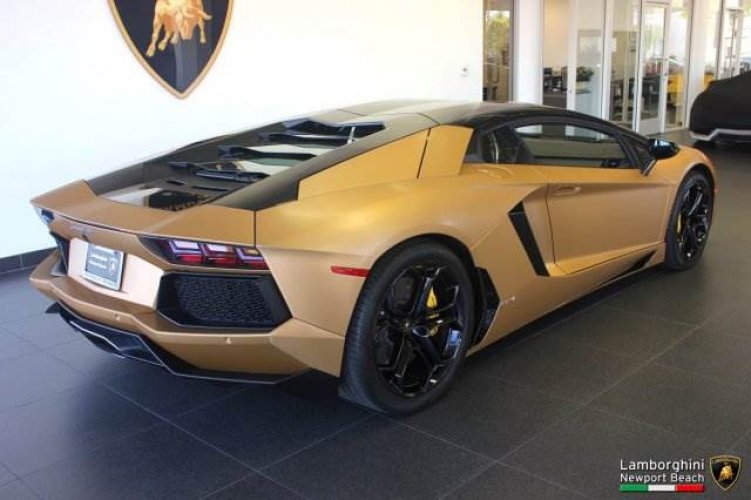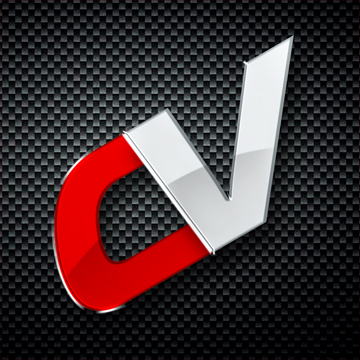 By: David Sparks
Must Reads