CarVerse Epic Car Collections: Ferrari 250 GT Lusso
Friday, October 9th, 2015
The Ferrari 250 GT Lusso was produced for only a short eighteen months from 1963 through 1964. Belonging to an era of other great Ferraris like the 330 GTS, it was known as the more luxurious and spacious version of the 250 GT and able to soak up hundreds of miles a day without rattling your teeth loose. It was a Grand Touring car begging to driven farther every time you get in the driver's seat. Here is a pristine example of that 250 GT Lusso shot by Ted7 Photography, it does not get any better.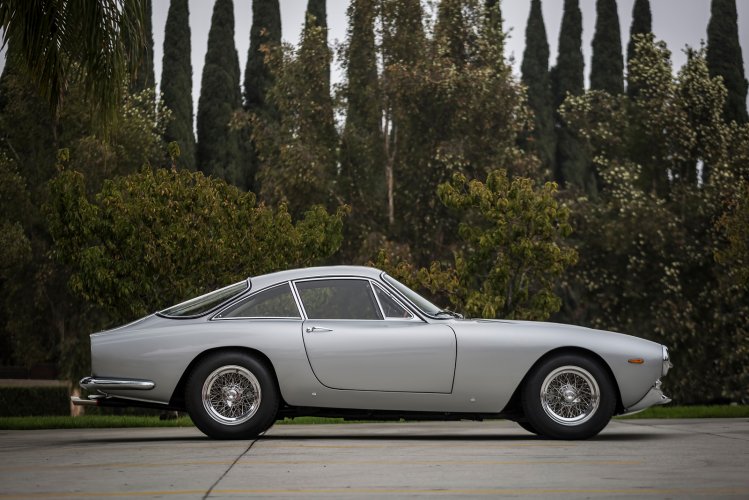 Inside was where the Lusso shined and made the cabin one that can be lived in for miles. Once in the seat, the driver is immediately welcomed with a chrome spoke and wood-rimmed steering wheel proudly displaying the Ferrari prancing horse front and center. Everywhere you look there is perfect black leather and fabric with splashes of polished and chromed metals giving a sport by relaxing feel.
The speedometer and tachometer are larger and placed in the center of the dashboard as they are not as necessary in a Ferrari not destined for racing. This is a car made for traveling with a companion, not for bouncing off the engine redline like the 250 LM was. The engine temperature and pressure gauges are right up front of the driver's view where they can be monitored when on the move, more important than seeing the redline and speed like a sports car needs.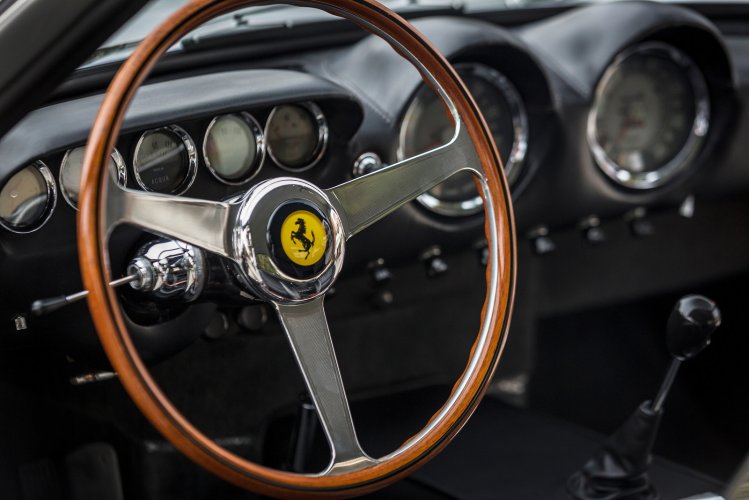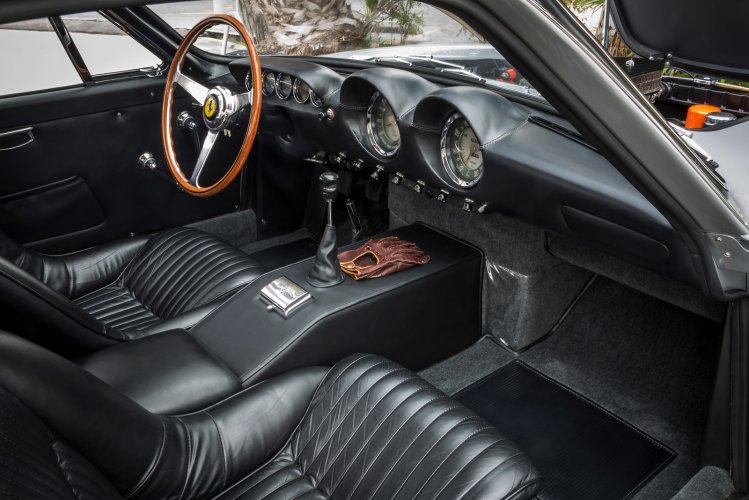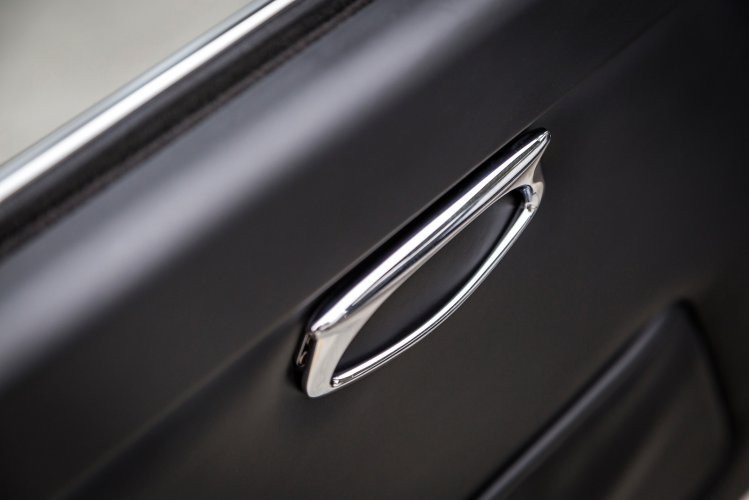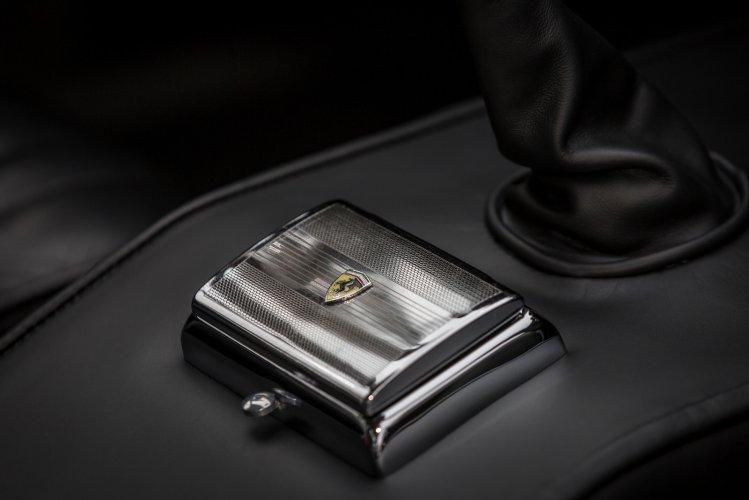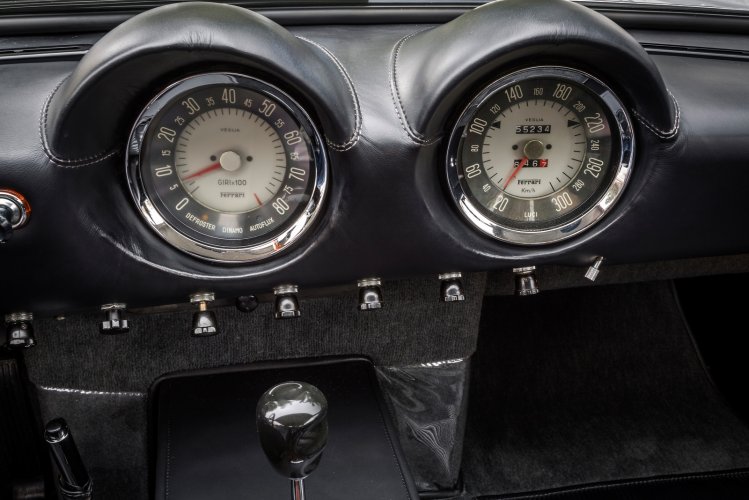 The body was, of course, designed by Pininfarina with Scaglietti taking over the production and assembly. With the exception of the trunk lid, doors, and hood the body was shaped from steel hinting to its non-racing intent. Even with the extra space, this model was still kept as a two-seater, albeit one with more room for luggage for coast to coast trips.
Up front, the car is smooth and clean, very unlike the sharp angles Ferrari uses on their current cars, but it has sex appeal no car of today can match. A simple design with a pair of headlights mounted on the tip of the fender, accompanied by a pair of driving lights mounted to each side of the rounded grill containing Ferrari's famous emblem. The hood has a chrome lined vent helping to feed cold air to the engine that lurks beneath.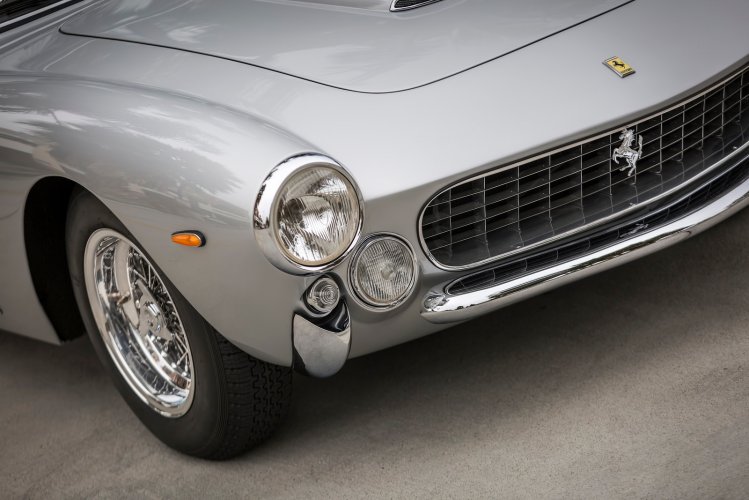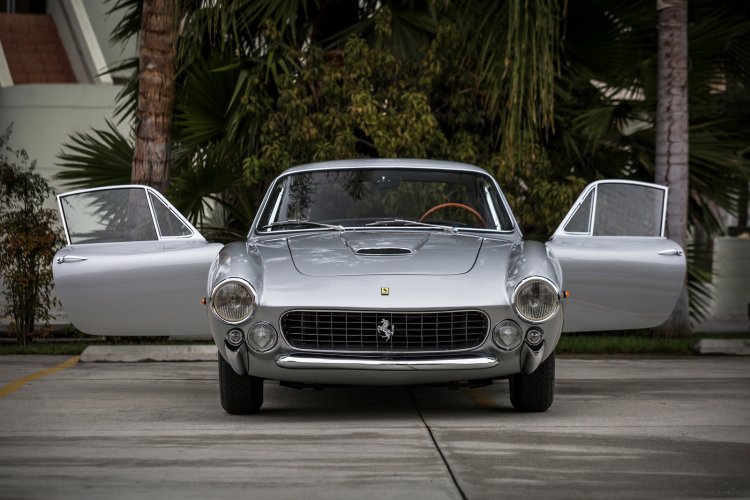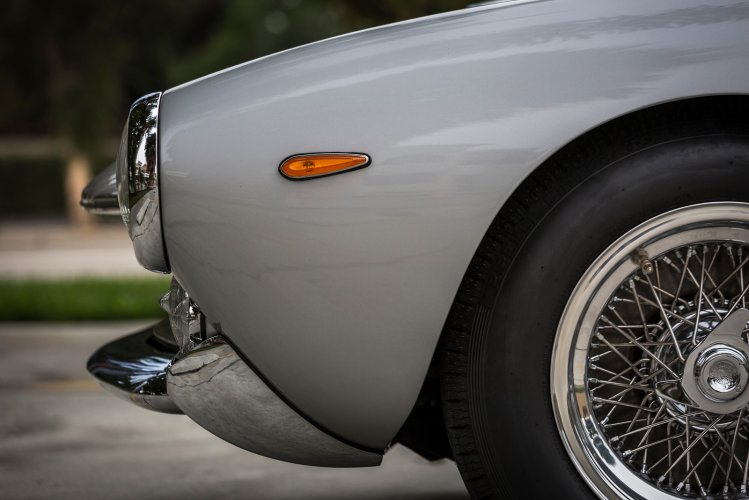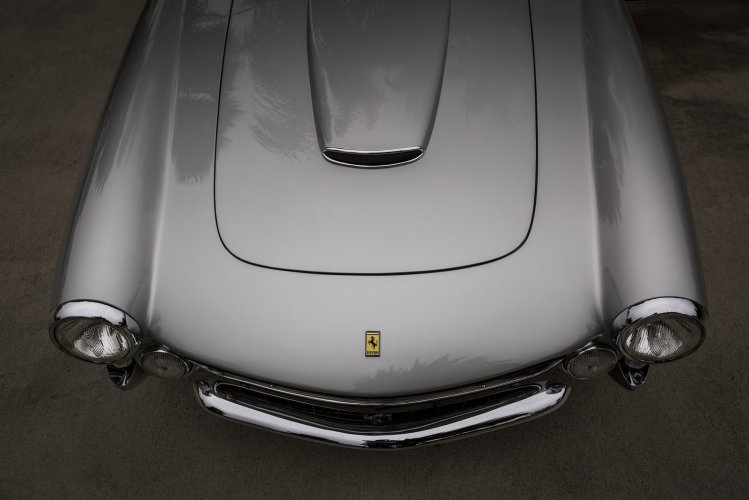 Providing a pleasing silhouette, the side profile of the car is very modest yet still attractive. The Italian design is definitely seen in its swept rear half. Out back you see the pair of taillights prominently displayed at each side middle of view, with a chrome bumper running below from just behind each rear wheel. Pointed out from under each fender is a dual exhaust each with a pair of tips to let the pedigree motor voice its opinion.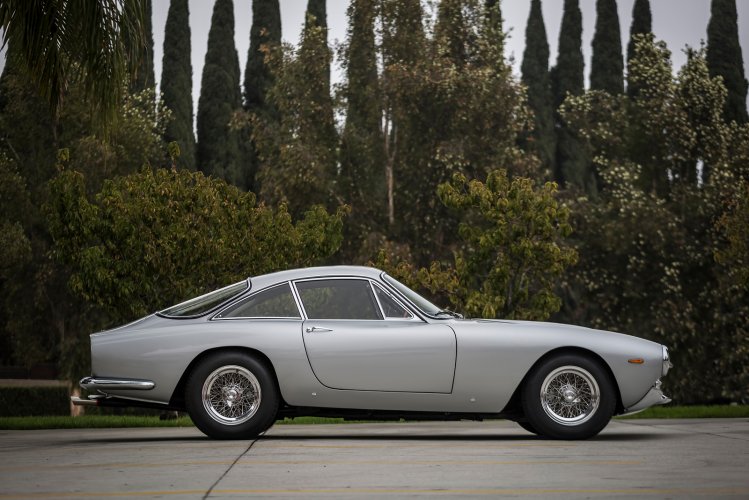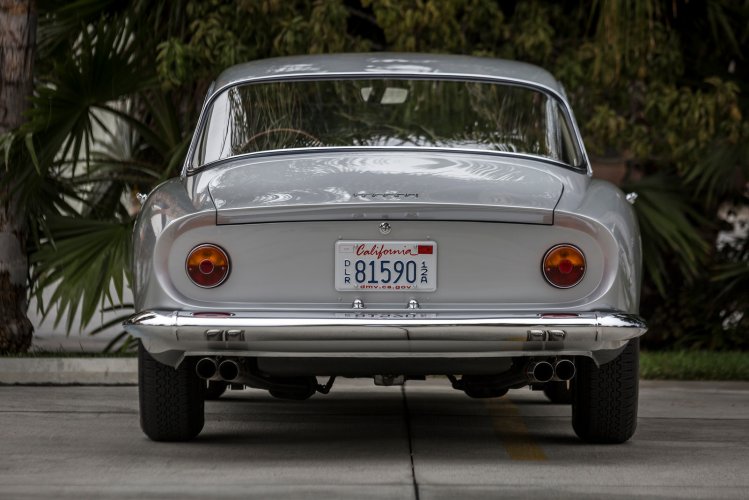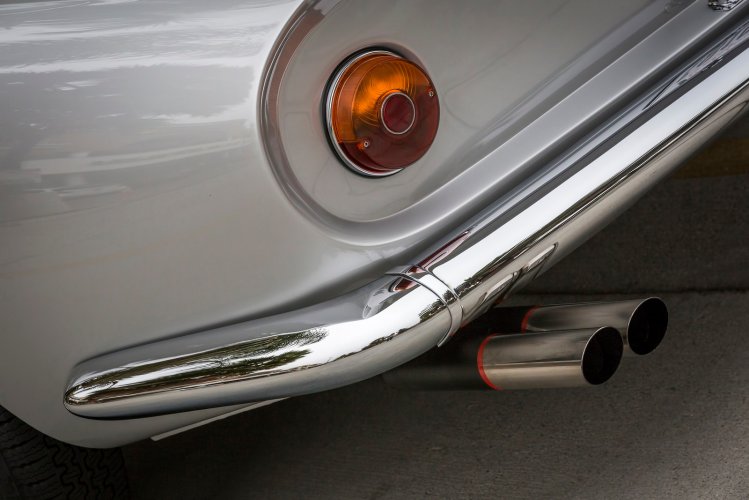 Under the aluminum hood rests a 3-liter V12 that pushes out a very respectable for the time 240hp at 7,500rpm, with 178 lb-ft of torque peaking at 5,500rpm. T 250 GT Lusso only bears a single overhead cam and three carburetors, less than other models of its time. Buyers of this model were able to choose from either a 4 or 5 speed manual depending on preference.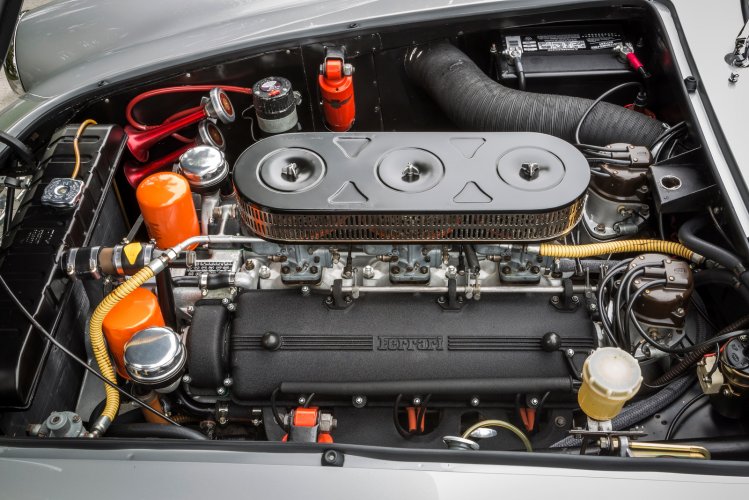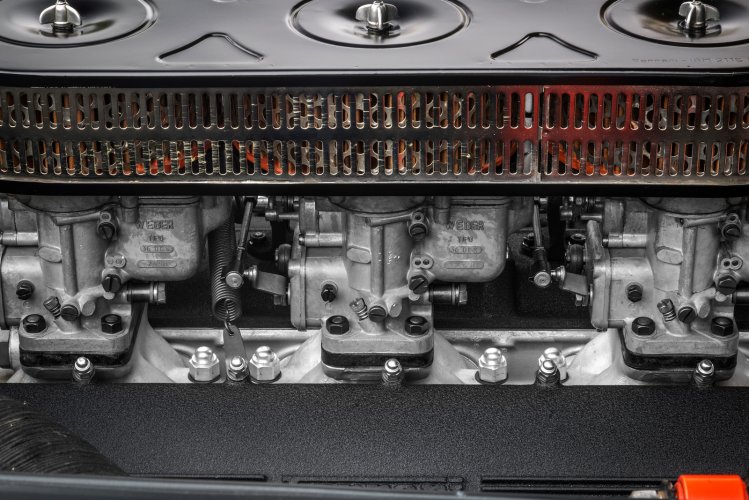 Borani wire wheels were the choice of rim, typical of Ferraris of this period with the obligatory race car like knockoff spinner. Wire wheels were present on all the premium cars of the time adding to the elegance these cars give off when sitting in valet or cruising down Rodeo. Behind the Borani Wheels sat a four-wheel-disc brake setup that was competent enough to slow the luxury sports car down in a hurry should the need arise.
The suspension in the rear consisted of a rear live axle with leaf springs, semi-elliptical concentric coil springs, and telescopic absorbers, and up front a double wishbone with coil spring setup. This was plenty capable of allowing the 250 GT Lusso to be entertaining on canyon roads and freeway on-ramps, yet was able to soak up the imperfections of the road giving a comfortable ride.
Photos by Ted7 Photography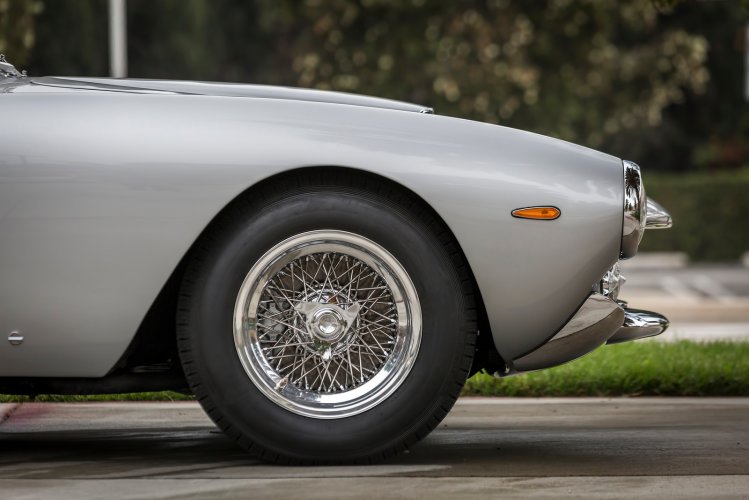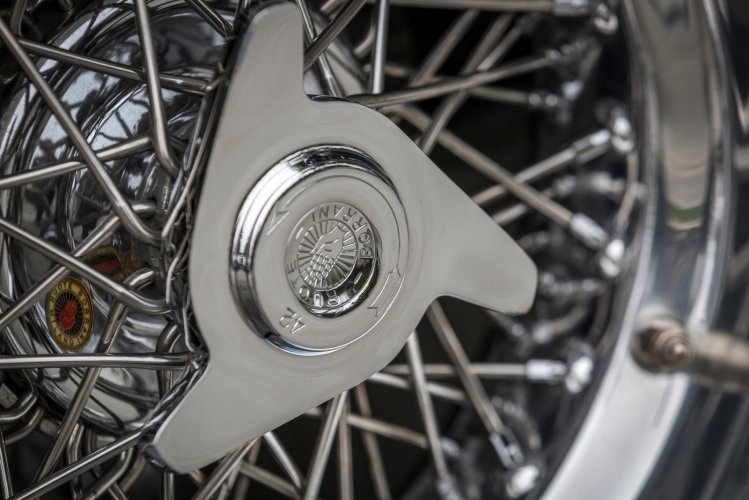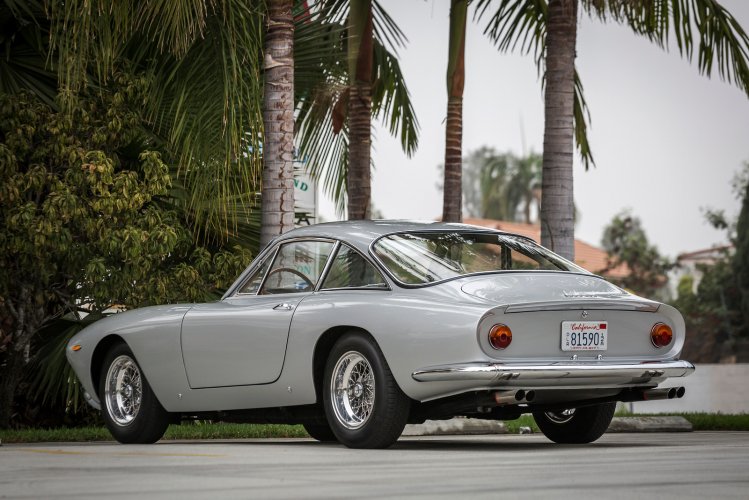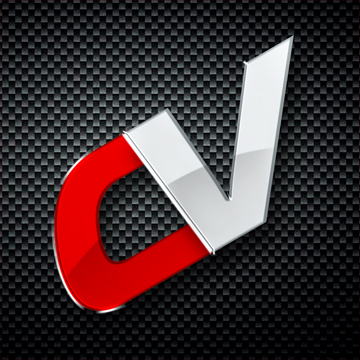 By: Ryan Virgil
Must Reads