CarVerse Epic Car Collection: Ferrari 288 GTO
Thursday, September 11th, 2014
For the past three decades, Ferrari has been known to produce one extreme model every generation of new cars. It uses this platform to showcase the latest technologies they have learned in their racing experience in Formula 1, LeMans, and many more series they compete in. The LaFerrari being the most recent of Ferrari's extreme models with its complex KERS hybrid system, straight from Formula 1 Racing, working in unison with a monstrous twin-turbo internal-combustion engine producing over 900hp combined.
Here, we are going to showcase the car that supercars like the LaFerrari owe their existence to. A car that is often given credit with creating the modern supercar. A car that proved to sports car makers that "if you build it they will buy it," the Ferrari 288 GTO.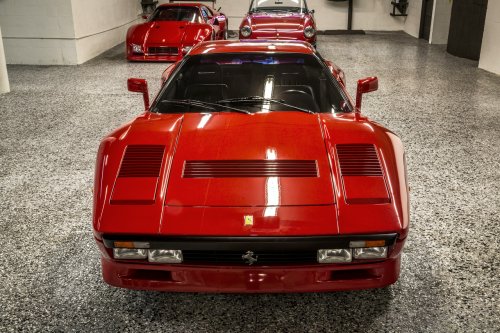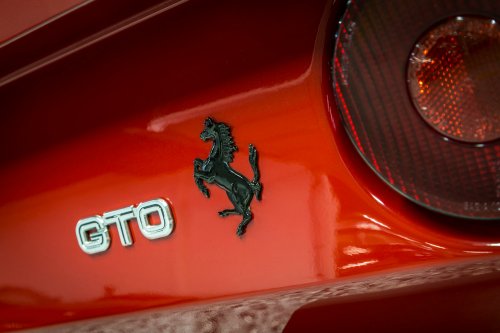 The Pininfarina designed Ferrari 288 GTO lasted from 1984-1986 and may look familiar to the 308 made famous by a certain private investigator running business in Hawaii, but look closely and you'll notice the extreme body features hinting that this is not your standard run of the mill horse. This GTO was built for one thing in mind, racing. And not just any racing, but racing in the legendary Group B Rally Championship. Unfortunately for the racers, the series was cancelled before Ferrari could campaign any race cars due to the class being considered too dangerous.
The 200 unit street car production required to homologate the car for racing status continued, but with Ferrari ultimately building 272 units. This is strange for Ferrari, who is known to produce one less car than demand dictates. The car was an instant success as evident by how many titles of ownership traded through multiple collector's hands before even taking possession of the car. Moreover, it started a trend of offering a race car package in a road car guise that we too often take for granted today.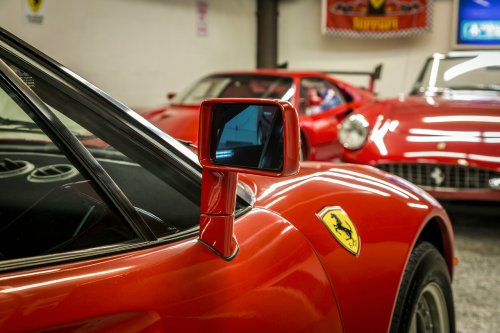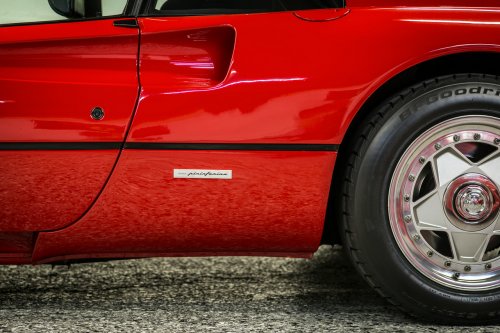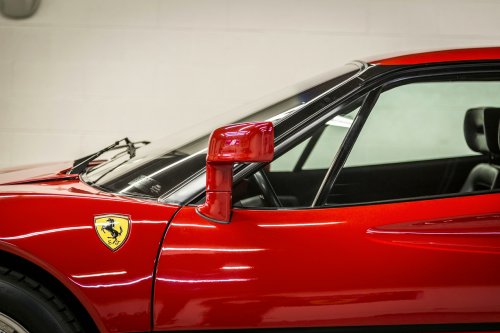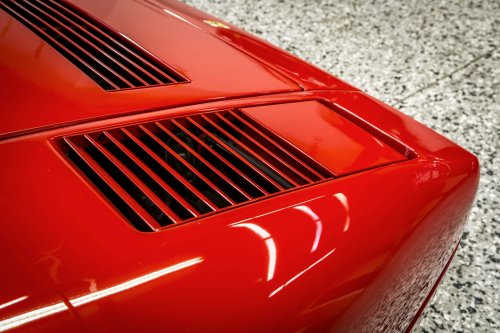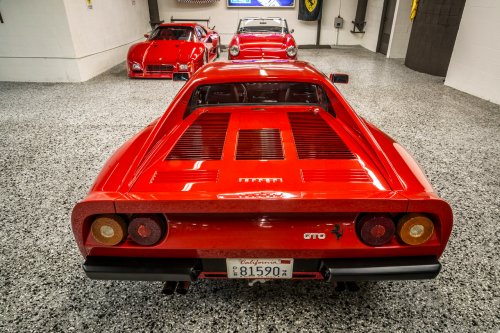 Powering this beast is a 2.8-liter V8 engine (hence the "288" model designation) that Ferrari shoehorned so close to the cabin that a service bulkhead had to be added for maintenance. A pair of IHI turbochargers were slapped on along with a set of large air-to-air intercoolers keeping the intake charge cool when forcing 11.6 pounds of boost into the intake manifolds. A state of the art Weber-Marelli IAW combined ignition/fuel injection system was employed and the end result is about 400hp, good for 4.9 second 0-62mph and a top speed of 190mph.
Since this car was originally built to compete in racing, Ferrari added a proper oil cooler and dry-sump lubrication system to decrease the chance of oil starvation or overheating. The engine is mated to a five-speed transmission and differential that was mounted on the rear of the engine so that quick gear changes were possible. It's pretty obvious that a lot of thought went into the design to ensure quick maintenance between racing stages.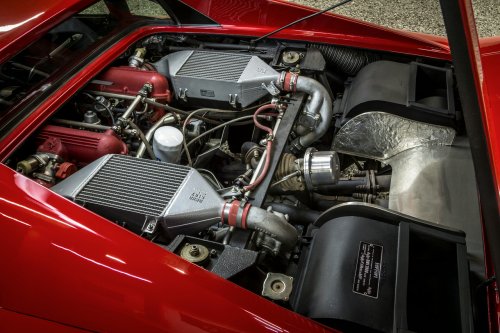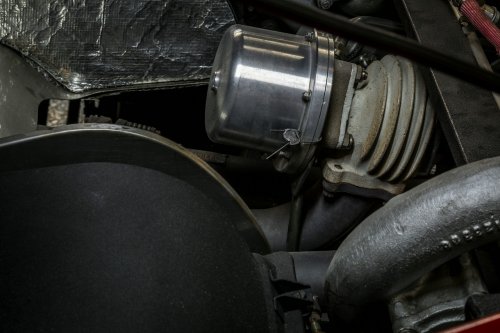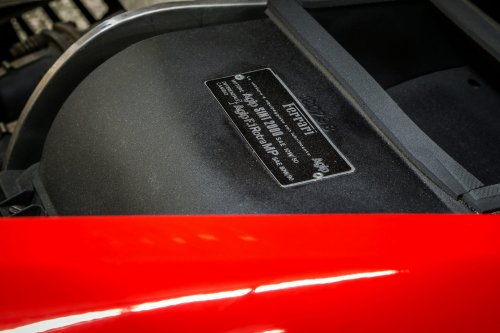 The chassis of the GTO is all tubular steel that includes cross bracing for structural rigidity and features space-age composite materials throughout, a first for a road car. All this helped to drop over 700 pounds from the other comparable Ferrari models available at the time with a claimed 2,552 pounds total weight. Drivers also had reassurance of their safety by a roll bar that Ferrari added through the cabin section in case someone got too throttle happy in a chicane through the mountains.
Suspension was top notch for its time with both rear and front getting independent, unequal-length wishbones linked to coil springs over telescopic shock absorbers and an anti-roll bar. Disc brakes hide behind the Unique 16" Speedline split rims in five-spoke pattern made in lightweight magnesium, with an offset tire setup of 225/55 up front and 265/50 in the rear.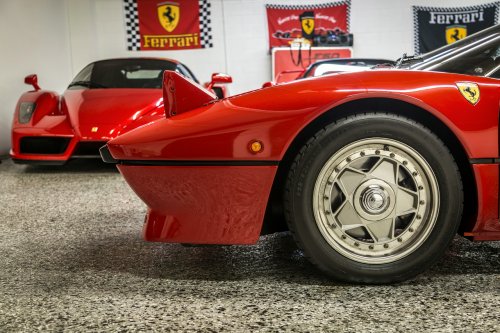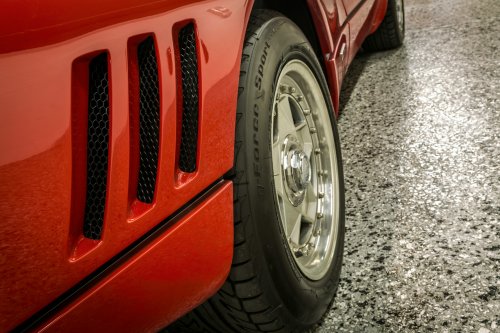 Supercar buyers today have a wide array of options to choose from when placing an order for a new model. You can pick custom interior panel colors or materials, different seats, and lots of colors. Not so with the 288 GTO, which only had a couple boxes purchasers could check. For the seats, the owner could choose from either black leather or seats with orange cloth inserts.
Electric windows and air conditioning could be added for those living in warmer climates. A radio also could also be optioned if the buyer wished, but let's face it, a radio was probably not used much in a car with an F1 inspired boosted V8 providing the tunes during long drives. Colors available? There was red, red, or red.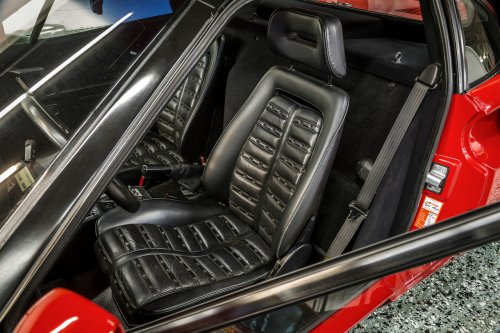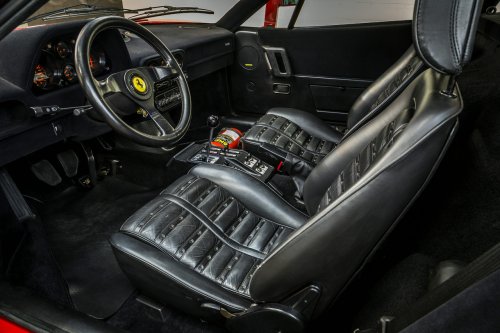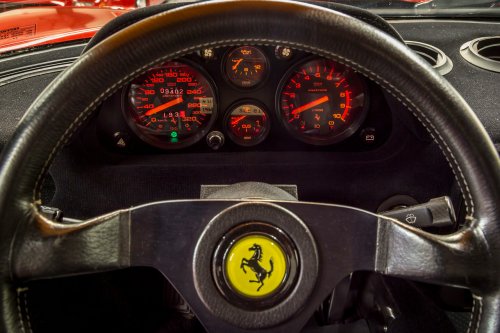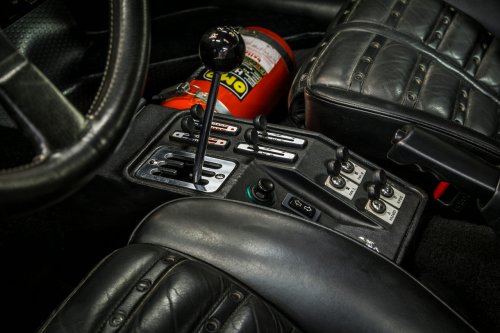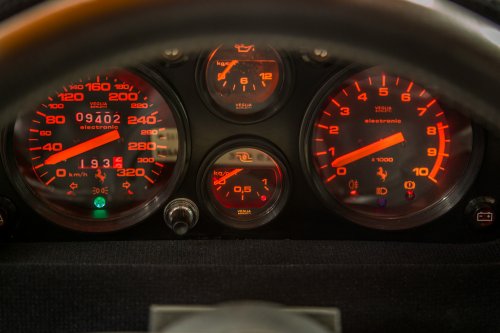 It was disappointing for Ferrari and rally racing fans who wanted to see this purpose built Italian beauty attack hillsides and cobblestone roads on chase to a championship in Group B. Lucky for us, the racing series was not cancelled until Ferrari already had intentions to sell the road going version.
Moreover, with its success, many more manufacturers started to build these extreme versions of road cars in the years after, eventually leading up to today's insane hypercars. The 288 GTO is definitely one of the most epic cars created. The Ferrari 288 GTO featured above is owned by noted Ferrari collector David Sk Lee. Stay tuned as CarVerse will bring you more epic cars from Ferrari's past and present!
Photos by Ted7 Photography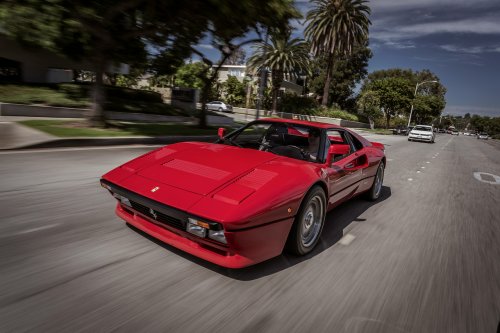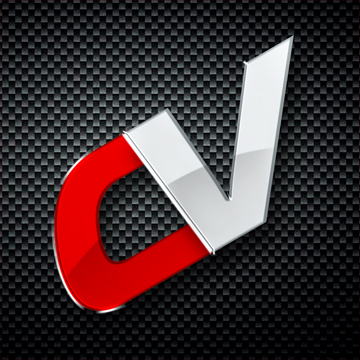 By: Ryan Virgil
Must Reads