BMW M4 Vs. Lexus RC-F…Need We Say More?
Wednesday, October 7th, 2015
In Motor Trend's latest installment of Head to Head, they put the Lexus RC-F against the iconic BMW M4. BMW has decades of racing lineage to help them create the perfect performance vehicle in existence and Lexus pulls from their eagerness to produce something that could even touch the BMW M4.
In the Motor Trend review linked below, both coupes have their pros and cons but the question is who ultimately will win the performance coupe challenge. The tried and true BMW M4 or the brand new Lexus RC-F?
The Lexus RC-F is powered by a naturally aspirated 5.0-liter V8 that produces 467 horsepower while the BMW M4 is motivated by a twin-turbocharged 3.0-liter inline-six that produces 425 horsepower. The RC-F does weigh a few hundred pounds more while the M4 has a lighter curb weight to offset the horsepower disadvantage. Both coupes are amazing vehicles and will bring smiles upon the face's of any driver that gets behind the wheel of either vehicle. However, at the end, of the day there could only be one winner.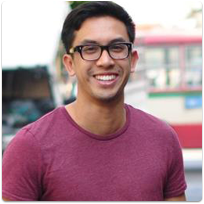 By: Matthew Sitachitt
Must Reads