Bentley Continental GT3 Race Car
Thursday, October 29th, 2015
Bentley was always known for creating plush executive type cars, grand tourers made for the distance yet packing some power under the hood. Bentley has also has always been part of the motorsports world since its creation, and they have been pretty successful at it since then including winning the 24 Hours of Le Mans a half dozen times over the years.
Continuing with the racing heritage the Bentley Continental GT3 race car was brought to the world in 2012 and has proven to be a well-designed machine. They have a pretty good record this past season with a good mix of wins and podium finishes in a class that can be very competitive. As a result Bentley decided to show off its thoroughbred this year at Auto Zurich, giving the fans a chance to get up close and personal with the car and David Kaiser to capture it for us in these images.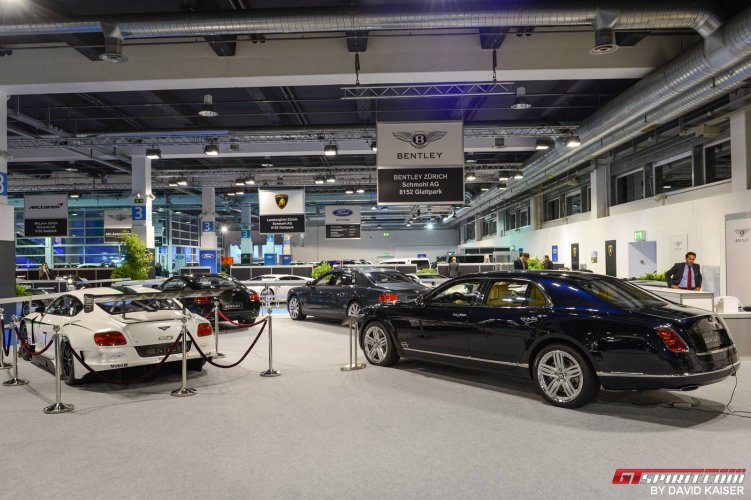 Street driven Bentleys are known to be filled with luxury amenities that fatten up the weight to some sizable numbers so the first thing address is slimming the beast down a bit. Tossing out all the non-essentials and replacing what they have to with light weight carbon fiber, Bentley was able to cut weight down over 2000 pounds from the stock Continental.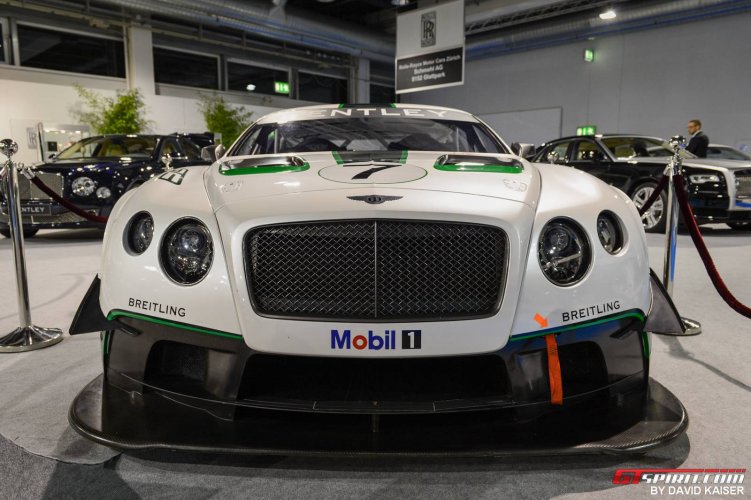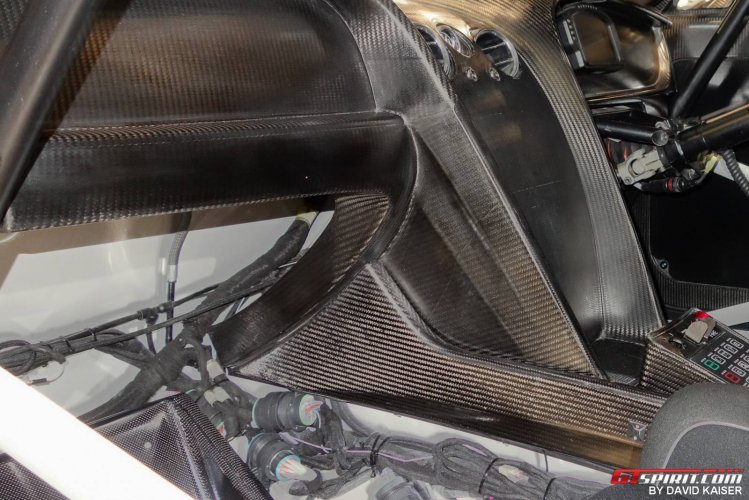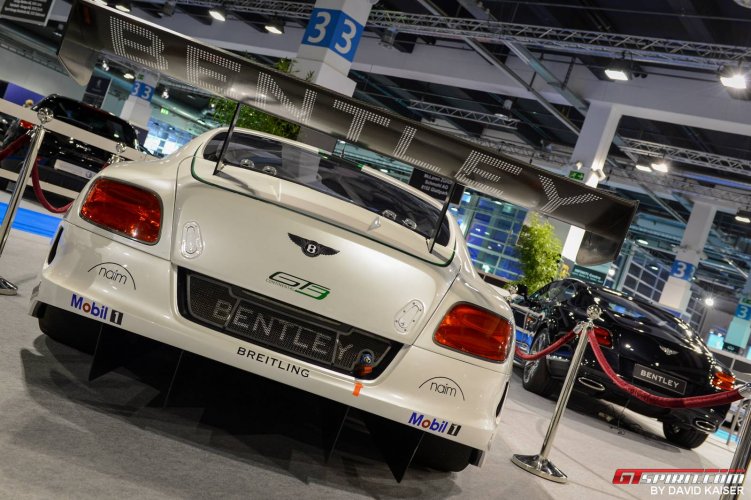 A good portion of this was accomplished by removing the unnecessary interior veneers, leather, and electronics from the car. The total weight of the car is now said to be under 2900 pounds, astonishing for a car of this type. On the inside is a beautifully crafted full roll cage made to FIA-spec as required to race in the GT3 class helping keep the driver save and the chassis stiff.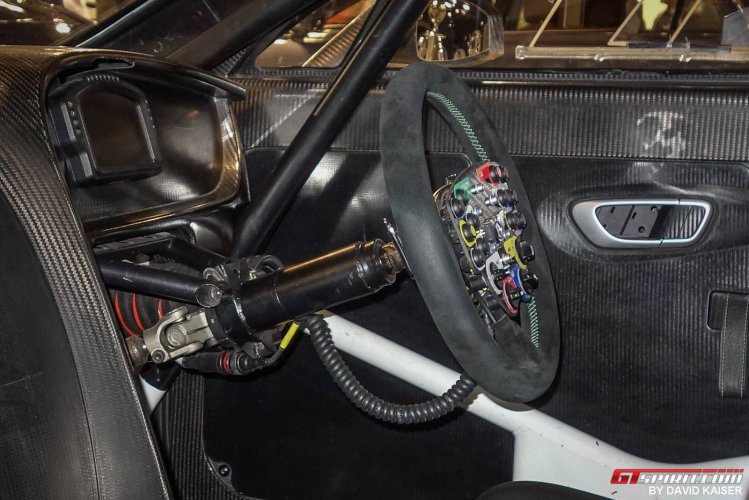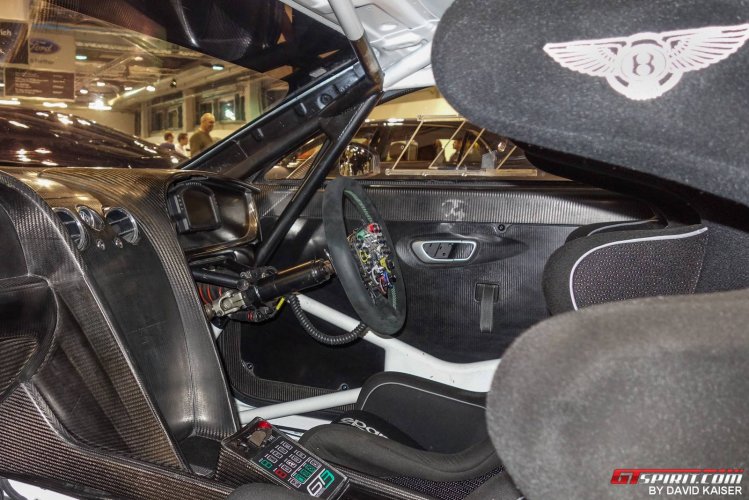 Further weight reduction was achieved by hand laid carbon fiber used in the vast majority of the Continental's exterior, including the doors, trunk, and hood. The windows have been swapped out for some lighter replacements since sound deadening is not important on the track. The rest of the car's body paneling has been left as stock.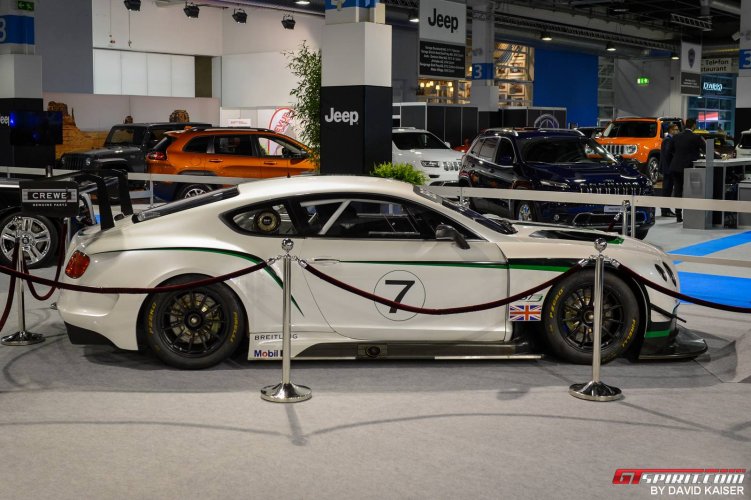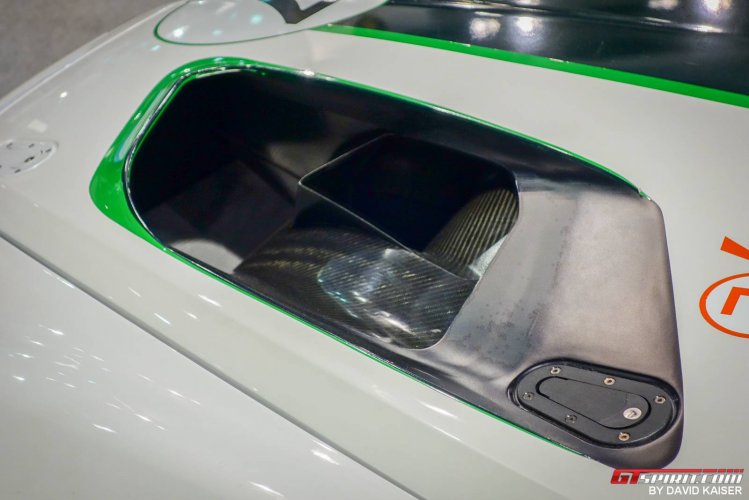 The builders of the car, M-Sport Ltd., have dropped in some 100 additional horsepower in with a race built version of the 4-Liter twin-turbo V8 bringing it up to about 600 horsepower. A six-speed sequential racing transmission helps the driver to efficiently put the power down to the ground on command. Of course the suspension and braking have all been upgraded to competition spec as well.
The Bentley Continental GT3 race team has been performing quite well since its debut and it only seems to be getting better. The upcoming 2015 season should prove to be a season for the Continental team to shine, we are anxious to see how it all plays out.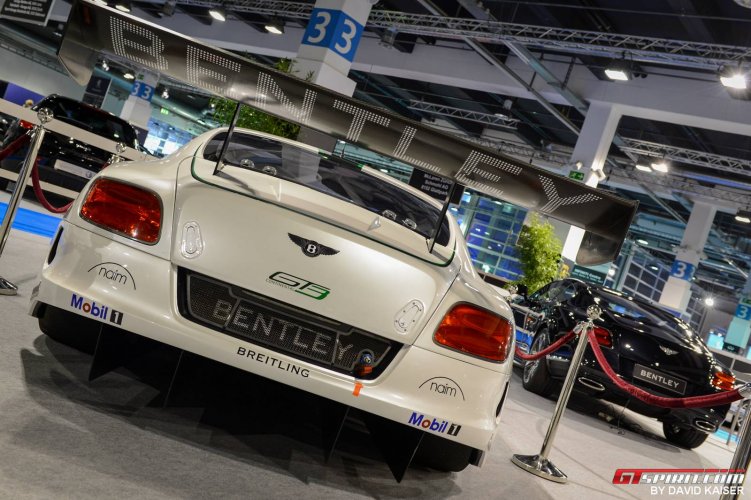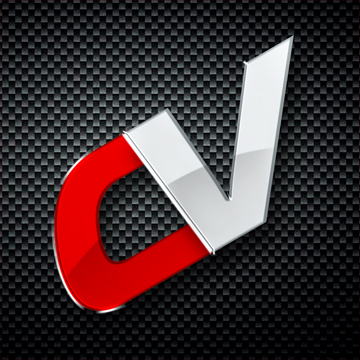 By: Ryan Virgil
Must Reads