Alpina BMW D3 Turbo
Friday, October 11th, 2013
Alpina is a Germany manufacturer that sells its own cars that are based off existing BMW models. In Germany Alpina is even recognized as an automotive manufacture. Its most recent offering is the BMW Alpina D3 Biturbo is a tuned twin turbo 3.0-liter straight 6 diesel engine. It produces 350 horsepower and 516 pound feet of torque. The Alpina can accelerate 0-62 mph in 4.6 seconds. And the Touring model which features an All-wheel drive system does 0-62 mph in 4.5 seconds. The Aplina D3 can reach a top speed of 172 mph. All power travels through an 8-speed ZF transmission. Being a diesel the Alpina D3 is capable of achieving 44 miles per gallon. The engine, tires, aerodynamics, suspension, and interior have all been upgraded by Alpina.
The Alpina D3 features Alpina's own ECU and favors two turbos over BMW's stock single turbo. There is a smaller turbo to increase response time and a larger turbo for the upper rev range. To cope with with the massive amount of torque, Alpina worked with ZF to re-engineer the 8-speed transmission. About twenty percent of the parts in the standard 8-speed have been changed out.
Alpina replaced the standard brakes with Brembo calipers, the DSC and M Sport adaptive suspension has been recalibrated to specifically work with the tire type that Alpina has chosen for the vehicle.
Pricing for the BMW Alpina D3 Biturbo start at £46,950. No word whether or not the Alpina D3 will be offered in the states.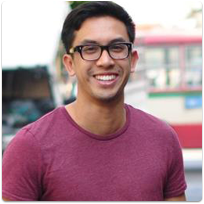 By: Matthew Sitachitt
Must Reads