2016 Porsche 911 Carrera S review | evo DIARIES
Tuesday, November 10th, 2015
Henry Catchpole provides us with a first glimpse of the second-gen 991 Carrera S on video. Does turbocharging dull the tone of its 3-litre flat-six?
The completely new engine generation with bi-turbo charging raises the emotional driving pleasure in the 911 Carrera to an even more intensive experience: 370 horsepower (272 kW) of power at the rear of the 911 Carrera is waiting to be unleashed and converted into sporty propulsion. The engine in the 911 Carrera S now delivers 420 hp (309 kW). In both cases this represents a power increase of 20 hp (15 kW). Both engines have a displacement of three litres. The greater power of the 911 Carrera S results from turbochargers with modified compressors, a specific exhaust system and tuned engine management.

The new Porsche engines are characterised by significantly increased torque (60 Nm in each case) with maximum torque of 450 Nm and 500 Nm respectively delivered constantly from a low 1,700 rpm up to 5,000 rpm in both cases, thus ensuring excellent driving performance. At the same time with a maximum speed of 7,500 rpm the new engine generation clearly exceeds the top speeds of conventional turbo engines – underscored by the typical sonorous Porsche engine sound.

The new 911 also boasts impressive performance: the 911 Carrera Coupé with Porsche-Doppelkupplung (PDK) and Sport Chrono Package sprints from zero to 100 km/h in 4.2 seconds – making it two tenths of a second faster than its predecessor. The 911 Carrera S with PDK and Sport Chrono Package performs its showcase discipline in just 3.9 seconds (also 0.2 s faster). This means that it is the first 911 in the Carrera family to undercut the magic four second mark. And the top speeds of both models have also increased further: the 911 Carrera now has a top speed of 295 km/h (an increase of six km/h), while the 911 Carrera S now even reaches 308 km/h (an increase of four km/h).

The active rear-axle steering that is available as an option for the 911 Carrera S is chassis technology adopted from the 911 Turbo and 911 GT3. It further enhances the turn-in behaviour of the 911. In addition, it makes for high driving stability when changing lanes at high speeds. At the same time it ensures greater manoeuvrability in city traffic thanks to the turning circle reduced by 0.4 metres.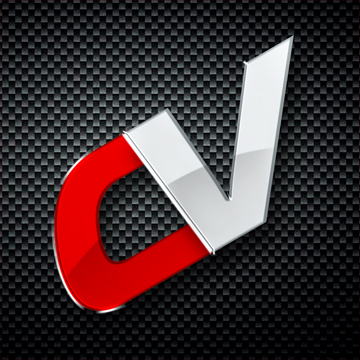 By: Carverse Team
Must Reads