2016 Acura NSX Hybrid: Almost Everything You Ever Wanted to Know
Tuesday, September 8th, 2015
Acura finally releases the 2016 Acura NSX to the world, and now that we have had a few days to come to terms of that excitement, let's get down to the nuts and bolts of what we know so far. The new 2016 Acura NSX Hybrid has 4 power plants (take that Tesla Model S P85D).
We are talking three electric engines and a turbocharged 6-cylinder gas engine producing over 550 horses and god knows how much instant-torque. The new techno-marvel from the land of the rising sun will set you back over $150K and is aimed squarely at the Porsche 911 Turbo, GT-R, and the upcoming McLaren car, codenamed P13. Those are just some of the facts we have uncovered. Check out the videos below for the official release video and an up close and personal interview for more details.
Acura goes on to say:
Specifically created to bring a "new sports experience" to the supercar segment, the NSX challenges conventional beliefs about supercars — much as the first generation did a quarter century ago. The approach is realized through an all-new power unit— over 550 hp twin-turbocharged 75-degree DOHC V6 engine with a 9-speed dual clutch transmission (DCT) and three-electric motor Sport Hybrid system—integrated with an ultra-rigid and lightweight multi-material body with world's-first material applications and manufacturing processes. Developed under the concept of a "human-centered supercar," a car that puts the driver first in every aspect of its design, the next-generation NSX will leverage its state-of-the-art hybrid supercar power unit, body and chassis to deliver exceptionally intuitive and immediate response to driver inputs.
The NSX features an "Advanced Sports Package" with placement of key powertrain components –the mid-mounted engine, twin front motors and Sport Hybrid battery pack and power control unit – optimized to concentrate vehicle mass low and toward the center of the vehicle, to further enhance dynamic response. The combination of this packaging concept and the lightweight body give the NSX the lowest center of gravity in its class.
The NSX utilizes a fully independent, all-aluminum front and rear suspension and puts its considerable power down through ContiSportContact high-performance tires—245/35Z R19 front and 295/30Z R20 rear—mounted on 19x8.5 inch front and 20x11 inch rear aluminum alloy wheels. Powerful, natural and confident braking performance is provided by 6-piston front and 4-piston rear monoblock calipers squeezing ultra-high performance carbon-ceramic brake discs.
Handling is greatly enhanced by Sport Hybrid Super-Handling All Wheel Drive (Sport Hybrid SH-AWD), enabling lightning-quick response to all driver inputs—steering, braking and throttle—along with the stability, control and launch performance of all-wheel drive. Agile Handling Assist (AHA) uses the subtle application of brake torque to further enhance yaw response and dynamic stability.
The NSX's dial-operated Integrated Dynamic System features Quiet, Sport, Sport+ and Track modes. The system adjusts engine, motor, transmission and chassis response, as well as the engine sound level, based on the needs of the driver and driving environment. Quiet mode enables electric-only driving at lower speeds for short durations. Dynamic vehicle responses become increasingly sharp as the driver moves from Sport to Sport+ mode and, finally, to Track mode, where the NSX reveals the full spectrum of its performance capabilities.
The NSX also features a "launch" function to achieve the ultimate in "zero delay" launch performance, aided by both the engine and three electric motors.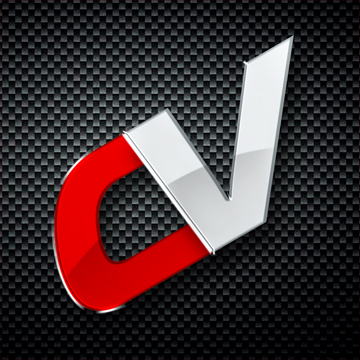 By: Carverse Team
Must Reads