2015 Ford Mustang to Have Solid-Rear Axle After All?
Monday, December 23rd, 2013
The Ford Mustang has long been criticized for sticking around with the solid-rear axle after many of its competitors ditched the design for an independent suspension. Independent suspensions are known to be lighter, have better packaging, and for its better ride and handling characteristics. With the new 2015 Ford Mustang, Ford has decided to catch up to the 21st century and install a rear independent suspension. However, many Mustang enthusiasts who drag race prefer the tried and true solid rear axle setup due to its cost effectiveness and its ability to perform harder launches.
Good news awaits for Mustang drag racers, according to gas2.org and an unknown employee at Ford, Ford will make available a body-in-white version of the Mustang, which will be available with a nine-inch rear axle. The body-in-white Mustang is expected to make its debut at the 2014 Performance Racing Industry show.
Nothing has been confirmed by Ford yet, however, this is wonderful news for Mustang enthusiasts.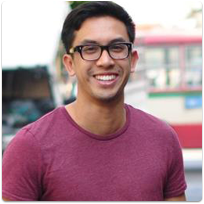 By: Matthew Sitachitt
Videos
Must Reads