2014 Cadillac ELR
Friday, October 11th, 2013
Cadillac is developing a plug-in hybrid of its own called the ELR. The ELR is based on Chevrolet's Volt. With many plug-in hybrid options out there such as the Honda Accord, Toyota Prius, Chevrolet Volt, and even all-electric alternatives like the Tesla and Nissan Leaf it is hard to see where the Cadillac ELR will fit in. With a starting price of $75,000 it is in Tesla Model S territory and the Model S gives you a larger faster performance vehicle with an all-electric range that matches the ELR.
The ELR is powered by the same 1.4-liter gasoline powered electric generator, which generates electricity for the 16.5 kWh lithium ion battery pack. The ELR will be able to travel up to 35 all-electric miles before the gasoline engine starts. Total driving range of the ELR is estimated to be 300 miles.
To compete in the luxury segment the ELR will be equipped with advanced technology features such as Cadillac's CUE infotainment system, Forward Collision Alert, and Lane Departure Warning. And to stay competitive with Tesla, its main competitor, Cadillac will offer services such as 24/7 roadside assistance, 8 years or 100,000 mile battery warranty, and Remote Vehicle Diagnostics.
With a growing market of plug-in vehicles it is hard to see where the Cadillac ELR fits in. At the $75,000 price point new car buyers may also consider the more attractive Tesla Model S. However, will a dressed up Chevy Volt be enough to sell in a competitive market? Expect the Cadillac ELR to go on sale early next year.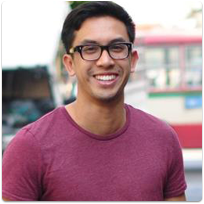 By: Matthew Sitachitt
Must Reads